11 November 2019
Peter & Paul creates brand identity for London's Borough of Culture 2020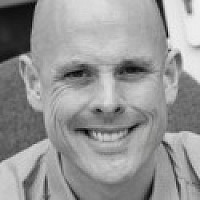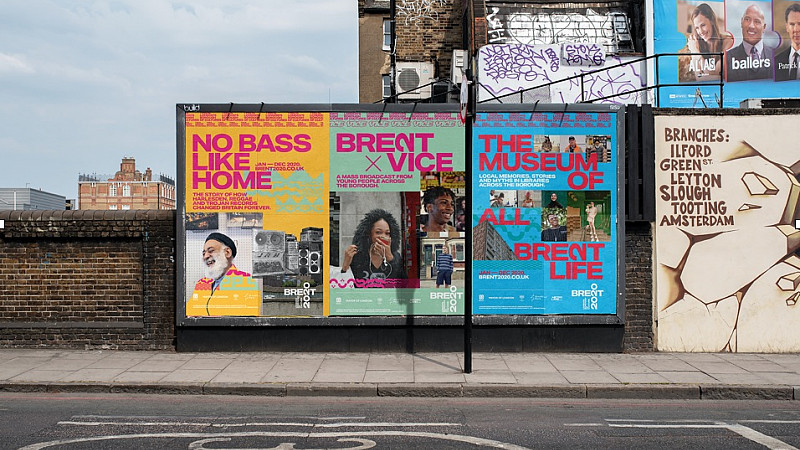 Sheffield-based brand communications agency Peter & Paul has created an identity for Brent - London's Borough of Culture 2020.
The initiative from the Mayor of London grants funding to a London borough for the programming of cultural activity for a whole year. Brent 2020 will explore the stories, art and emotions that hold life together in the borough, uncovering and celebrating "untold tales and unheard voices".
The brief to Peter & Paul was to create event and place branding to show "a corner of London that not many people know about". Brent was the home of Zadie Smith, Cyrille Regis, Keith Moon, Twiggy, Trojan Records, English football and its captains.
Peter & Paul conducted a series of workshops with community members, youth groups and local MPs, which led to the brand design and positioning, enabling it to "tell the story of the area in the language of the place, and show a true representation of the borough's identity".
The agency created brand design, art direction, street casting of photography, design and build of a website, and also produced a film starring some of Brent's personalities, which is due for launch in the middle of November.
Peter & Paul Creative Director Lee Davies said: "This project is about much more than just branding a year of cultural events, it's about civic pride too – so it was really important to meet as many people from the borough as possible: create with youth ambassador groups, workshop with the community and even speak to MPs and members of the council.
"The resulting work is built around the statement 'this is a borough of cultures' (not just culture). Something that has meaning on both a public and council level. The borough's population speak over 100 languages and our design work has been about always reflecting that energy, mix and diversity."
Brent 2020 Artistic Director Lois Stonock added: "The branding for this culture year was always going to need buy-in from lots of different stakeholders. Peter & Paul's work took everyone on the journey of creation.
"The resulting brand feels like it really came from the borough itself. Bringing in an agency from outside of London was a controversial decision, but their ability to look at us in a new way has really made for a successful piece of work."
The Brent 2020 launch event is at The Kiln Theatre on Kilburn High Road on Tuesday 12th November. The programme of events will be released from this date onwards.