07 June 2019
Trust and Convenience at heart of new Well campaign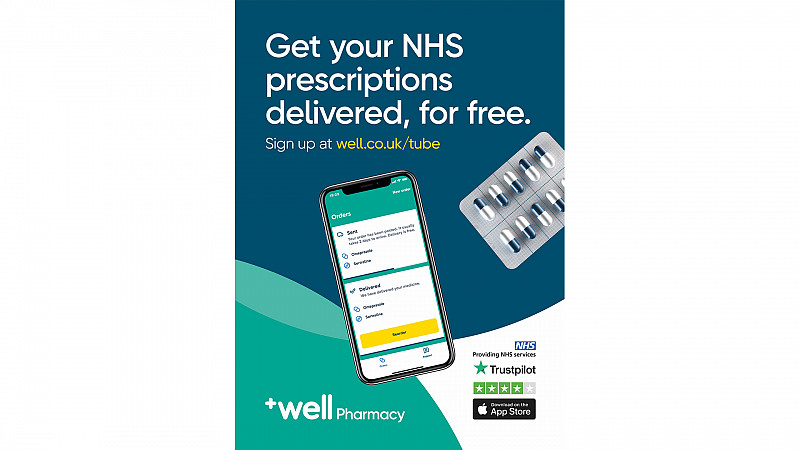 Manchester-based Well pharmacy has released a new campaign to promote its online prescription service.
The integrated campaign has been produced to promote the "ease, simplicity and convenience" of its services, as well as the "importance of using a trusted provider."
"The online service is all about giving our customers choice – it works alongside our bricks and mortar which are at the heart of our communities," explained John Nuttall, Chief Executive Officer of Well.
"While our customers still need to visit our pharmacies for a wealth of services or expert advice – the online prescriptions service can take the hassle out of prescriptions, particularly repeats. It's just one less thing to have on your to do list."
A 30-second radio advert is running across Global brands, Classic FM, Heart and Smooth in the North of England. It is voiced by Cold Feet actors, John Thomson and Fay Ripley.
The 4-week campaign is supported by out-of-home digital, social, PR and in-store.
The launch in London featured 150 London buses and 700 London Underground escalator posters across the whole network.
Media buying is being handled by Squadron Venture Media; Brainlabs is running the digital; while Red Havas has been charged with the PR campaign.
Well released its prescription delivery app in 2018 and in less than 12 months, more than 50,000 customers have signed up to the service.