17 May 2019
Robot Food rebrands "the saviour of cider"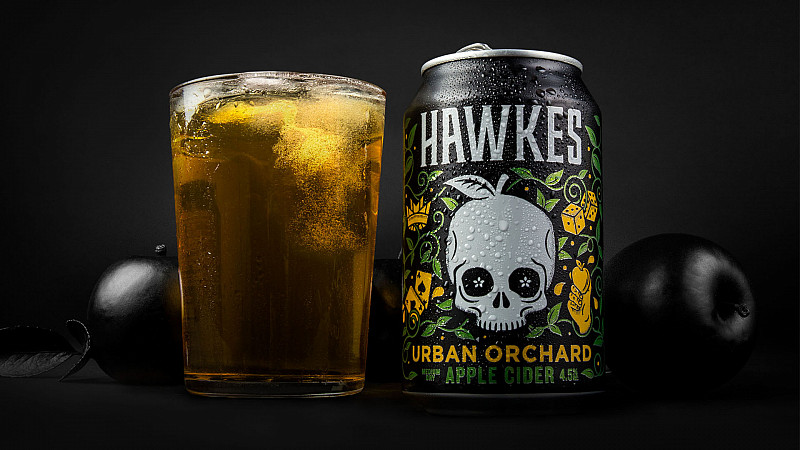 Robot Food has completed a rebrand for Hawkes, following its acquisition by BrewDog.
The Leeds agency was brought in to "tap into the mindset of the craft drinker" and put cider on their agenda.
"By bringing 'Eddie' the skull to the forefront of the design, Robot Food created a recognisable beacon to find on shelf and at the bar," explained Chris Shuttleworth, Senior Designer at Robot Food.
"The naming strategy for 'Dead & Berried' and 'Doom & Bloom,' amplifies brand attitude with an urban edge, incorporating flavour notes, while the name 'Urban Orchard' was retained as a nod to the brand's history. We wanted to shape a brand that reflected the mission of the guys behind it. The result is iconic, recognisable and brand proud, a design that carves a new path for craft."
Colour was added to each product to help them "pop" against the black backdrop.