23 April 2019
Ronseal turns to 'expert' mums and dads in latest campaign by BJL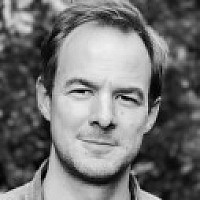 British woodcare specialist Ronseal has recruited a team of 'expert mums and dads' for a new campaign aimed at helping younger generations of homeowners to improve their DIY skills.
The straight-talking brand, best known for its "Does exactly what it says on the tin" strapline, has again worked with Manchester-based agency BJL.
Launching across online video, video-on-demand (VOD), social media and PR, the campaign features a number of real-life mums and dads who find they are often asked to help with their children's DIY challenges.
Alongside these adverts, the campaign features a number of how-to videos in which the parents provide tips on everything from preserving and maintaining wood to looking after paintbrushes.
It also features Ronseal's first ever bot – the 'Pocket Parent' on Facebook Messenger – which provides responses and advice, generated from our real life parents, when prompted with DIY questions.
Jane Ryder, Ronseal's marketing director, said: "For homeowners who want to tackle jobs quickly and easily, DIY skills are as important as ever – but our own research has found that these skills are dying out, particularly among younger homeowners. By recruiting expert mums and dads for our new campaign, we want to re-engage people in DIY in a fun and engaging way."   
Richard Pearson, creative director at BJL, added: "All of us have been in a DIY store or faced with a job and unsure where to start, so we ring mum or dad. The Ronseal Pocket Parent, and online videos, bring the parents to you so they're always on hand to answer any problem or question."