20 March 2019
Digital Director completes MBO of Outwrite PR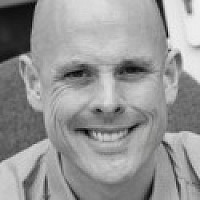 Outwrite PR has been taken over by Digital Director Anthony Bullick in a management buy-out.
Bullick, who joined the Mold-based PR firm in 2012, has taken over from company founder Tracy North.
Under the deal Bullick becomes Managing Director while North retains a client-facing consultancy role within the business.
The company's clients include Jones Bros Civil Engineering UK, Wynne Construction, Fairway Foodservice and Watsons Solicitors.
Bullick said: "We have a fantastic roster of clients and I am looking forward to continuing our relationship with them. This is something I have been working towards for a few years and I am thrilled to be entering this chapter of my professional life. PR is an industry I am passionate about and I have exciting plans to take Outwrite forward."
North, who launched the business from a spare bedroom at her home in 1994, added: "I am proud of everything I have achieved with Outwrite, and 25 years is long enough to be working at it full tilt.
"There are various other aspects of life I would like to dedicate more time to, including offering my experience in a non-executive role for charitable or third sector organisations.
"Anthony is a talented PR operator with brilliant business acumen. I'm expecting he'll take Outwrite to new heights."