28 October 2021
Crown opens concept store with CreativeRace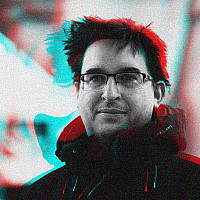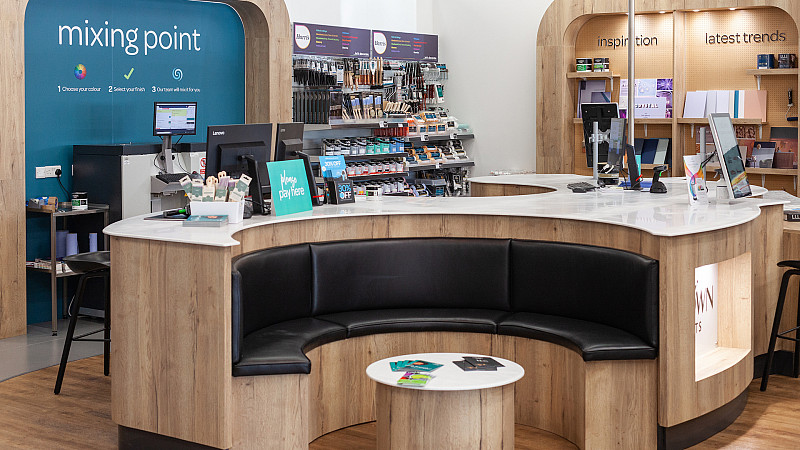 Crown Decorating Centre has opened its first retail concept store as it seeks to appeal to the consumer market, as well as trade.
CreativeRace won a competitive pitch to develop the store format, which includes an inspiration zone, mixing bar and a central "hub" for "exploration, advice and interaction."
"We've thoroughly enjoyed working with CDC's on a project which sets out to transform some of their store portfolio into more consumer-centric destinations," explained CreativeRace CEO Rob Shaw.
"The team really took the time to understand the CDC customer, by working very closely with the client and gleaning solid insights from our range of audience analysis tools, which has resulted in a store that Crown customers love and engage with.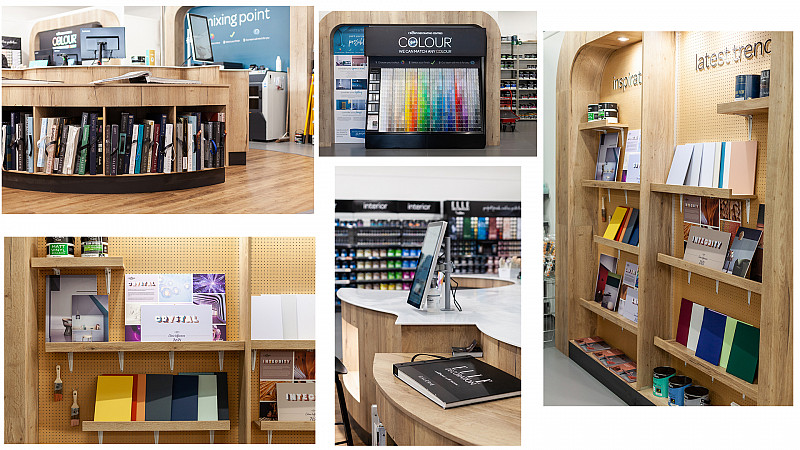 CDC Network Director, Naiem Wafa added:
"Our new St Helens retail concept store represents one of our proudest achievements as a team, developed in conjunction with our partners at CreativeRace! We are delighted with the response since we opened.  For our customers we have designed a new store based upon the customer's journey and making paint personal to you and your well-being, with the best of Crown paints available".