18 October 2021
Founder of online retailer THG to give up "golden share" following fall in share price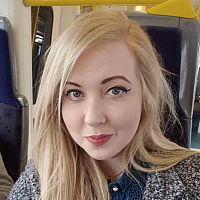 THG has announced its plans to move its listing to a premium segment of the London Stock Exchange in 2022 with its founder confirming his intention to give up his "golden share".
The founder and CEO of the Manchester-based company, Matthew Moulding, has confirmed his intention to cancel his 'special share' rights after the firm's share price fell by 35% last week following an investor meeting.
THG, previously called The Hut Group, saw its shares fall following a meeting hosted by Moulding last week exploring investor concerns about the company.
Some fund managers had objected to the extent of Mr Moulding's control ahead of its float last year although THG said at the time that the 'special share' would be retired after a maximum of 36 months.
He has continued as joint chair and CEO of the company and had retained a founder's share - which offered him control for three years.
In a statement to the London Stock Exchange, Moulding said: "After the anniversary of our 2020 listing we feel that the time is right to make this next step and apply to the Premium segment in 2022, thereby continuing the development of THG as we endeavour to deliver our strategy for the benefit of our shareholders, key stakeholders and employees."