29 September 2020
THG Ingenuity strikes five-year Hotel Chocolat partnership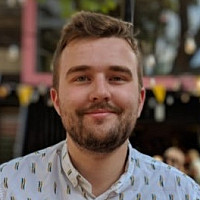 The Hut Group's technology services division, THG Ingenuity, has today announced a five-year deal with British chocolate retailer Hotel Chocolat.
The chocolatier will gain access to the full suite of services offered by THG Ingenuity as part of the partnership. The agreement will launch Hotel Chocolat's direct to consumer (DTC) offering in the USA.
Ingenuity will provide its platform to Hotel Chocolat, as well as digital brand services, and a complete fulfilment solution including chilled storage distribution. The US cocoa and chocolate market is set to reach a value of $67.22 billion by 2025, so Hotel Chocolat hopes the new partnership will help its positioning to meet increased demand.
The full range of services provided to the retailer are as follows: A proprietary end-to-end platform with integrated solutions; the use of THG fulfilment centres across the USA; in-house digital marketing services; a fraud prevention platform; and international customer service with translation options and communication across platforms.
Matthew Moulding, Founder, Chairman and CEO of THG, said: "We are proud to announce this partnership with Hotel Chocolat, bringing our DTC and ecommerce capabilities to this renowned UK retailer and helping it to reach an international audience. It comes at a particularly crucial time for the British retail sector, when brands must flex in response to the constantly evolving environment.
"Hotel Chocolat will now benefit from the powerful and scalable infrastructure of THG Ingenuity, joining a host of other third-party clients and our own brands that have achieved global growth through our proven model." 
Brendan Drake, CEO of Hotel Chocolat, said: "We are excited to announce our partnership to help accelerate the digital growth of the brand in the USA.
"THG Ingenuity offers an end to end solution for e-commerce and digital supply chain with the potential to build meaningful scale."
THG recently confirmed it would help Homebase with its digital transformation, migrating the brand's traditional approach to retail to a DTC solution.