21 February 2019
World's first cross reality social experience goes live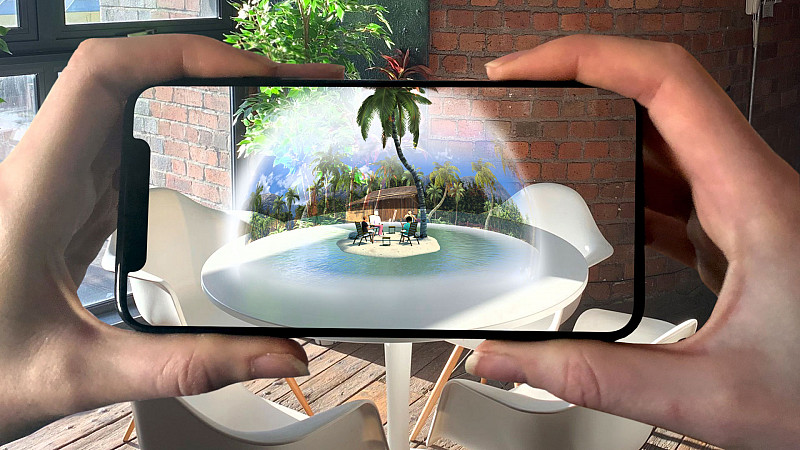 Liverpool's vTime has released vTime XR, the world's first cross reality social experience.
For the first time, users will be able to meet other people in a shared virtual space, using VR headsets or a handheld smartphone augmented reality.
According to the developers it works cross platform and also cross reality, with AR, VR or 2D modes.
Virtual reality users will be fully immersed within the destination, while augmented reality ones will join by placing a live 360-degree diorama of the destination on any real-world flat surface.
"Creating the world's first cross reality social experience was such a unique opportunity for us that we couldn't pass it up. AR provides vTime with another immersive platform for future innovations, and vTime XR marks the next step in providing our global community with market-leading and highly-engaging communication experiences, regardless of their technology of choice," explained vTime Managing Director Clemens Wangerin.
The app launched on iOS and Android this week, with AR mode available for all supported phones compatible with either Apple's ARKit or Google's ARCore.  
In April last year, vTime secured $7.6m (£5.4m) in Series A funding, led by Deepbridge Capital.