22 January 2019
Liverpool's Nova secures £500,000 funding for five new digital health startups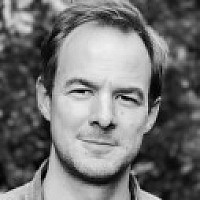 Liverpool-based cofoundery Nova has secured a further £500,000 in first round funding to launch five new digital health startups.
The new startup concepts include wearable tech products and mobile apps, and the investment allows Nova to continue working with the founders to develop the startups from their current early stage through creating a brand, developing a prototype and completing initial market tests over a four-month period.
Nova's unique 'cofoundery' process is aiming to revolutionise innovation across the health industry by facilitating more "clinical entrepreneurs" and those working in the health industry to start a startup alongside their day job.
Nova does not charge any fees to the entrepreneurs, instead sharing an equity stake in each startup as a 'cofounder'. This provides entrepreneurs access to the expertise of the entire Nova startup team to guide and build their startup, meaning they don't have to quit their day jobs, until the time is right.
Nova has launched over 50 successful tech startups in the past five years
To date the process has allowed the company to launch over 50 successful tech startups in the past five years, including Lucid Games, Sentric Music, Aquarate, Orcha, Picture Path, Pinpoint and Door Funds.
Led by Liverpool entrepreneur Andy Davidson, Nova is backed by former Tesco chief executive Sir Terry Leahy, Bill Currie of the William Currie Group and the investment company Deepbridge Capital.
Davidson said: "We really believe that with the support that we can provide, the people working with, and experiencing the problems in the health industries first hand are in the best position to try and solve them.
"We are delighted that this work has translated into raising funding for a further five new digital health startups and we are committed to facilitate more innovation in this area."
Register for the Marketing Show North here
The two-day marketing expo returns to Event City in Manchester on February 27th and 28th