14 December 2018
North East takeaway loses website after Moulin Rouge complaint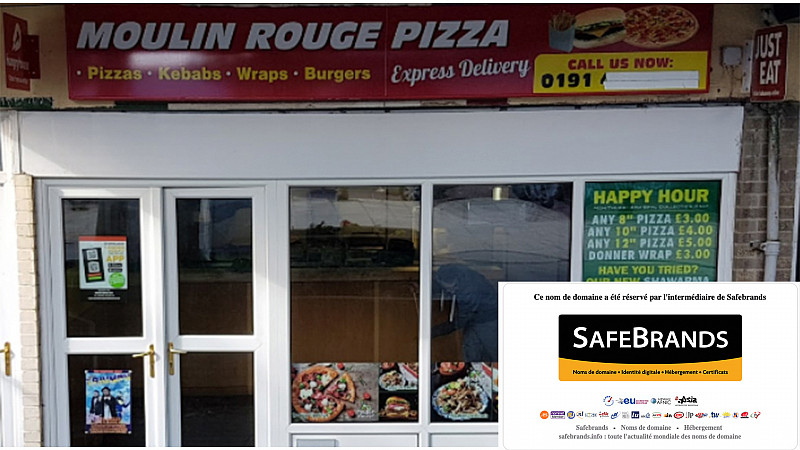 A takeaway in Gateshead has been stripped of its website address, after a legal challenge by the owners of the Moulin Rouge in Paris.
The takeaway, the Moulin Rouge in Winlaton, has been running since 2016, with its website address - moulinougewinlaton.co.uk
However, Moulin Rouge SA in Brussels said that it owned the trademark and brought it to the attention of internet watchdog, Nominent.
It stated that the domain name for the pizza and kebab shop, was an "abusive registration."
An expert for Nominent said that it wasn't a straightforward case to resolve and provided notes as to why they'd reached the decision.
"The Domain Name features the Complainant's trade mark, the name of a celebrated establishment in Paris and a film or films concerned with that establishment. It also features "Winlaton" the geographical location near Gateshead in the north of England where the Respondent operated his 'Moulin Rouge Pizzeria' from 2016," stated Nominent.
"It is clear from the Respondent's webpages produced in evidence by the Complainant that the Respondent was seeking to associate his business with the famous Parisian establishment. Significant use is made of images of press cuttings and posters relating to that establishment and John Huston's 1952 film of that name."
The statement also said that the expert didn't believe the takeaway owner had considered whether or not the name Moulin Rouge was a registered trademark and doubted "very much that he had any idea that he was or might be infringing the rights of any third party."
Adding: "The images of the Respondent's online take-away kebab, pizza and burger menus conjure up none of the ambience of the Complainant's establishment - quite the reverse."
The expert found that the use of the name was sufficient to establish that it was "reckless" and therefore an abusive registration.