19 December 2018
History repeating as Man Utd website mistakenly announces interim manager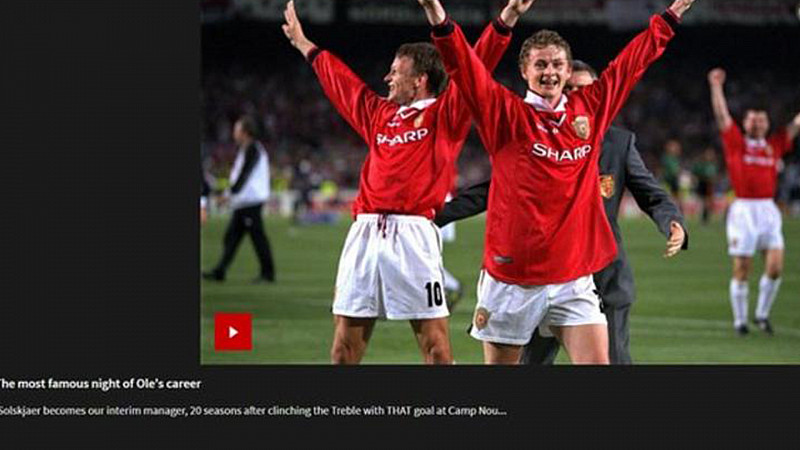 Manchester United are expected to confirm that Ole Gunnar Solskjaer is the club's interim manager.
That's mainly because the club's website accidentally welcomed the Norwegian international prematurely.
On Tuesday night, a video appeared celebrating the "most famous night of Ole's career" - the Champions League final in 1999, with the caption: "Solskjaer becomes our interim manager, 20 seasons after clinching the Treble with THAT goal at Camp Nou…"
The page quickly disappeared, but not before the Norwegian Prime Minister welcomed his appointment, in a Tweet, which she later deleted.
It's not the first time that United's digital team has jumped the gun. David Moyes was announced on the club's official Facebook page, with the #Unitedcontinued hashtag slightly before an official reveal.