05 October 2018
MERó designs Beauty Bay packaging for social tie-in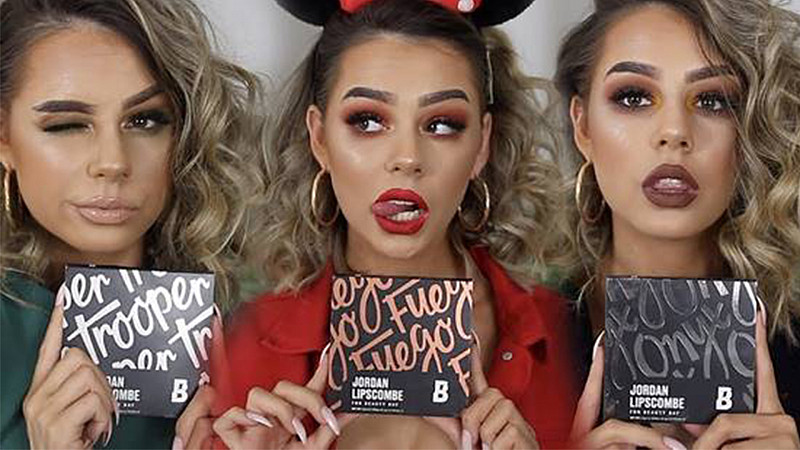 Manchester's MERó is behind bespoke branding and packaging design to mark Beauty Bay's tie-in with social influencer, Jordan Lipscombe.
The online firm has teamed up with the YouTube star to create 3 new eyeshadow and highlighter palettes. It's the first time that the brand has collaborated with an influencer in this way and MERó worked closely with her on all elements of packaging and design.
"It's product packaging designed for the small screen," explained Andy Culbert from MERó.
"Every element has been considered to ensure it looks great on Instagram, YouTube, in ecommerce channels and when it lands in the consumer's hands."
The packaging designs include a bespoke hand rendered type face and Jordan's signature, plus branded stickers are included within each palette that allow consumers to customise their products or use to accessorise mobile devices.