14 September 2018
Jamie's Italian and Tampopo sign up to Manchester tech start-up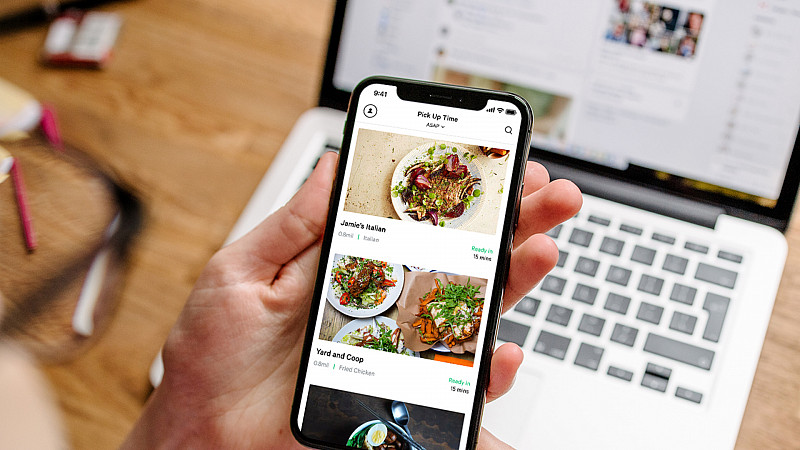 A Manchester tech company is hoping to solve the lunchtime rush, with a mobile ordering service.
Lunche has already signed up high street chains Jamie's Italian, Yard & Coop, Red's True Barbecue and Tampopo.
Launching next month, it lets users pre-order their lunch and then pick it up from the restaurant without waiting.
Founded by Floyd Hutchinson, he hopes that it will enable traditional restaurants to speed up service times and compete directly with fast-food vendors and supermarkets, which currently dominate the lunch market.
"Lunchtime used to be the most enjoyable part of the workday, yet nowadays it feels increasingly rushed and commoditised, which has led to lunch being viewed as a necessary evil rather than a time to enjoy great food and re-energise," explained Hutchinson.
"The average worker takes just 34 minutes for their lunch break. Time poverty has caused cold sandwiches, unhealthy snacks and fridge food to become the staple diet of many workers because they don't get enough time to wait for freshly cooked meals at restaurants – I made it my mission to change that."
Lunche has already secured the backing of the Northern Powerhouse Investment Fund, angel investors and London-based branding agency, Future Kings.
"As part of our company strategy for growth we have explored utilising mobile ordering technology to unlock new opportunities in the market," explained Jamie's Italian CEO Jon Knight.
"We chose to partner with Lunche as this is a great product that will help drive sales and give us even more insight into customers perception of time and value at lunch time. We thrive on working with start-ups and look forward to being a part of the journey and watching Lunche grow as a business."
Initially, the mobile ordering service will be available in selected restaurants in central Manchester. It hopes to expand to more cities next year.