24 August 2018
Yorkshire tech firm develops NHS appointment booking service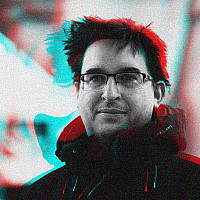 Yorkshire technology company, Vapour Cloud, has developed a secure, automated appointment booking service for the NHS.
The new operation has been designed to integrate with EMIS Web, the leading clinical system for GPs.
Vapour Cloud's CEO, Tim Mercer, explained that it had been built because of the increased pressure being placed on GP receptions and the difficulties associated with handling the rising number of incoming calls.
"With the increasing tendency for patients to use automated services, I'd expect this solution to pick up around 20% of calls to a GP surgery, which would have a huge impact on easing pressure on receptionists and staffing budgets," he said.
"Like many other industries, healthcare is moving towards cloud-based technologies to drive efficiencies and streamline processes for employees, ultimately delivering enhanced services to patients at the same time. We've seen tremendous advancements in the US in this respect, so it's crucial that the UK follows suit, especially given the pressures being encountered by the NHS."
It will allow patients to book, cancel or change their appointment at any time, using only their telephone.
Patients are identified by entering their date of birth and registered phone number via the telephone keyboard. Once the process is complete, an SMS confirmation is sent to the patient and the doctor's diary is updated in real time.
"One of our key considerations with this project was the need for a universal experience for all patients, regardless of their connectivity or technological capabilities," continued Mercer.
"That's why we've developed a secure system which doesn't require any prior registration or internet access. This means that any potential barriers which could prevent users from accessing this new service, are automatically removed.
"And, because appointments can be made or amended, 24/7, without the involvement of a receptionist, this should improve the process for patients and clerical staff alike."