16 August 2018
Digital transformation firm secures £1.4m investment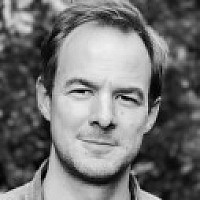 A Manchester company which works on digital transformation projects with public sector bodies has secured a £1.4m investment.
Shaping Cloud helps the NHS, local authorities, universities and government departments to adopt cloud technology.
The funding package includes £500,000 from the Greater Manchester Combined Authority, £750,000 from NPIF - Mercia Equity Finance (part of the Northern Powerhouse Investment Fund), and a further £150,000 from internal management.
The company intends to use the funds to continue to innovate and develop its cloud products and step up its sales and marketing activity. It is expected to create a further 12 jobs in the coming months.
Established in 2010 by Carlos Oliveira (pictured), Shaping Cloud employs 18 staff and clients include Lancashire County Council, Manchester City Council, the University of Sheffield and the Salford Royal NHS Foundation Trust.
Oliveira said: "Our ambition as a company is to be part of making digital transformation within the public sector a reality.
"With ambitious targets set out in the government's transformation strategy and health and social care integration agenda, our experience and products, we believe, make us well placed to support these objectives and transform the digital services delivered by public sector bodies."
Will Clark, fund principal at Mercia Fund Managers, added: "Public sector organisations face the challenge of trying to build digital services while running many of their core functions on legacy systems. This additional funding will allow the company to further develop its products and take advantage of the growing market demand."