28 June 2018
Jaywing beats global agencies for Sugar CRM account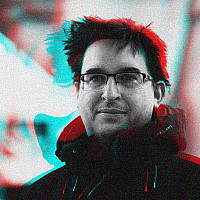 Global customer relationship manager brand, Sugar CRM, has appointed Jaywing to handle its consolidated digital and creative account.
The Leeds agency won a "multi-agency" competitive pitch for the contract against global agencies.
Jaywing's Australian team originally won the account, to handle its paid search and creative, which led to its UK team managing paid search in EMEA.
However, this new contract is much expanded covering digital marketing, PR, brand and creative services around the world, for the US-based brand.
"The team at Jaywing not only demonstrated a clear understanding of our business and customers, they presented a unique offer with a united global front that answered then went beyond the brief," said Veronica Mikhail vice president corporate marketing, at SugarCRM.
"I'm delighted Jaywing will help us to drive our unified global challenger approach to market, capitalising on their work to date in Asia Pacific and EMEA, all of which has led to strong commercial results."
Rob Shaw, CEO at Jaywing added:
"Following a successful relationship forged by the team in Australia, SugarCRM has been able to make its first foray into PPC using Artificial Intelligence in a controlled way by using Decision in EMEA. We've also offered brand and strategy defining insights via our social media analysis platform Whisper and been able to show how technology, brand, creative, PR and digital marketing come together to build on our existing relationship and help grow their share in some of the most competitive global markets.
"This is a significant win for Jaywing and recognition of the talent we have in the agency.  Not only are we able to deliver results for our clients but this shows our ability to compete against some of the best agencies in the world, on a global stage."
Jaywing will manage SugarCRM's account from both the UK and Australia.