29 June 2018
AR first as DoughBall kicks off with PizzaExpress and Holdens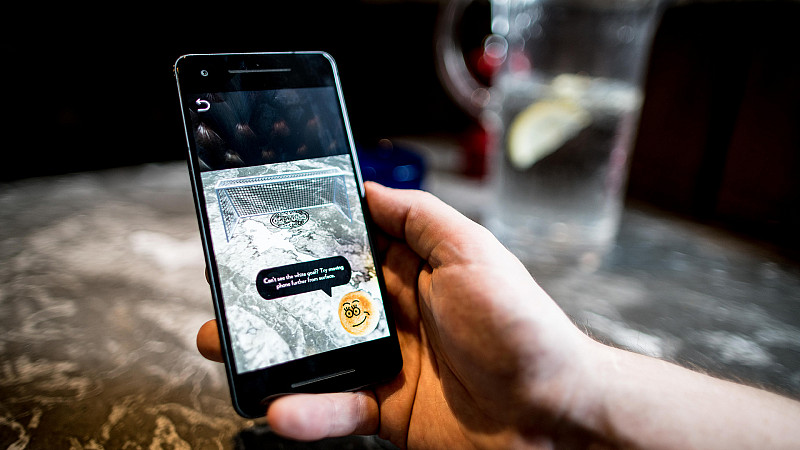 PizzaExpress has launched an augmented reality mobile game, developed by Manchester's Holdens.
In the game, players place a mini football net on the table in front of them and then have a minute to score as many goals as possible. They must move their phone to aim and swipe upwards to shoot, while avoiding the goalkeeper.
The game can be played solo or in a competitive multiplayer mode.
It's the first time that a UK restaurant has adopted AR gaming in their own app.
"We have been developing VR and AR experiences for over four years and the latest advancements in the technologies are really allowing us to push the boundaries for our clients," explained George Bennett, project lead at Holdens.
"PizzaExpress is a well-loved brand and it's great to see them leading the way by embracing new technologies in order to enhance the dining experience. We can't wait to see how fans of PizzaExpress get on with Doughball!"
According to the latest figures, the AR gaming market is expected to reach $284.93 billion by 2023, with nearly a third (30%) of smartphone users currently using AR at least once a week.
"We know customers are happy to participate with PizzaExpress on their phones when dining with us. In fact, since launching our first Facebook Messenger game in December 2017, over a quarter of a million people have played in-restaurant," added Timothy Love, senior marketing manager at PizzaExpress.
"This may not be the first time we've delighted diners with our games, but it is the first time a UK restaurant has used Augmented Reality gaming in their own app. We hope it brings an exciting and innovative dimension to the PizzaExpress dining experience."