18 May 2018
Digital tech is driving the UK economy says report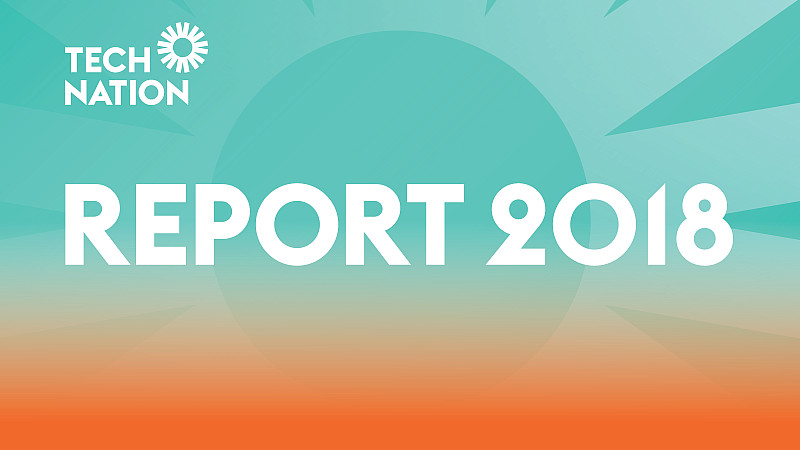 The digital tech sector is growing nearly 2.6 times faster than the rest of the UK economy.
The Tech Nation Report 2018 said that it was worth nearly £184bn, compared to £170bn in 2016.
It underlined that diversity is a key challenge for the sector. While ethnic diversity is above the UK average (15% against 10%), gender diversity is significantly lower - 19% versus 49%.
72% of UK digital tech workers are over 35.
When looking at the geographical split, London is the second most connected place for tech in the world, after Silicon Valley. Outside of the South East, the Newcastle and Bradford economies are home to a significant amount of start-ups.
Liverpool, Leeds and Sheffield are predominantly scale-up companies, while Manchester, Crewe, Warrington and Wigan have a balanced mix of startups, scale-ups and mature companies.
"The Tech Nation Report has shown the North East to be a centre of positive Digital Growth. Tens of thousands of people now have jobs in this emerging sector with an annual value of £1bn to our economy, which is staggering and shows just how valuable and strong it has become. To see it outgrowing the rest of the economy should give us great hope for the future," said Generator CEO, Jim Mawdsley.
"This North East seems to be moving on an upwards trajectory year on year and that's down to a combination of innovative tech companies and a real desire to collaborate and work with each other."
Last year was also a big year for fundraising and exits, as British tech companies raised £4.5bn in venture capital investment - almost double that of the previous year.
One of the biggest deals was Leeds-based CallCredit acquired by TransUnion for £1 billion.
The report had more than 3,400 responses from people working in the tech industry and it revealed that those within the sector face broadly the same challenges, regardless of where they're based.
These are:
- Access to talent is the most common challenge – affecting 83% of clusters
- Access to funding is a top 3 challenge in 49% of clusters
- Bad transport links are a top 3 challenge in 29% of clusters
That said, overall the response was optimistic, with 70% expecting the sector to grow in their area over the next 12 months.