11 May 2018
£153k investment for A&E check in software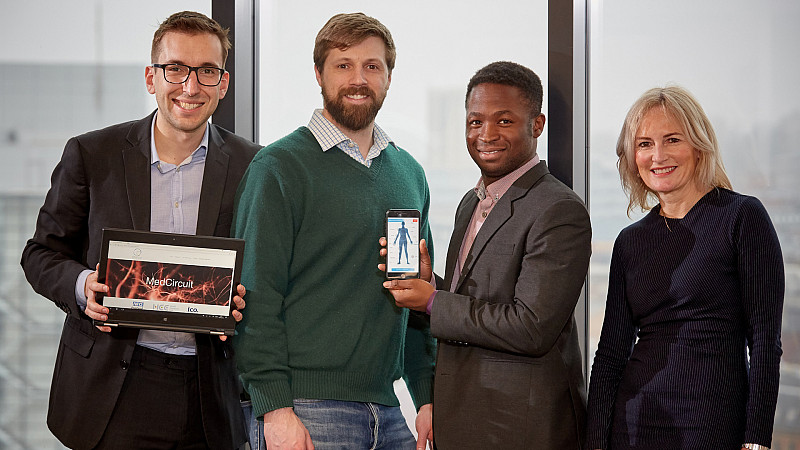 A Manchester doctor, who's created a programme to reduce waiting times in A&E has secured a £153k investment.
MedCircuit was set up by Lanre Olaitan and enables patients to use an iPad to answer questions about their illness. This reduces the time that doctors spend taking notes ahead of the assessment.
The cash comes from the Northern Powerhouse Investment Fund, which is managed by Mercia Fund Managers.
It will enable the company to develop the software further and run trials in a number of UK hospitals.
"As a former A&E doctor, Lanre fully understands the hospital environment and patients' clinical needs. He spotted the potential to improve efficiency and allow patients to be referred more quickly to the right department," said Jonny Sharp, investment manager with Mercia Fund Managers.
"In just a short space of time and with limited resources, he has succeeded in delivering a fully functioning product ready for hospital trials. This funding round will allow Lanre to further develop the software and to demonstrate its effectiveness by piloting it in multiple trial locations."