19 April 2018
British and Indian Governments support tech partnership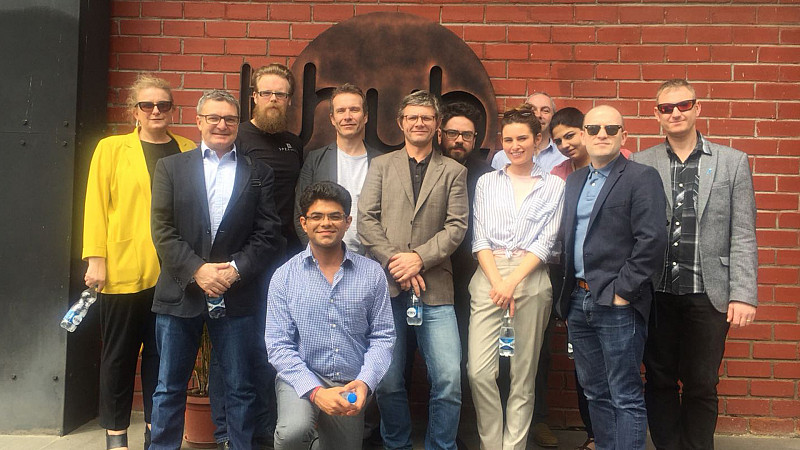 A tech partnership between The Landing at MediaCityUK and T-Hub in Hyderabad has been supported by the British and Indian Governments.
The aim is to bring innovation and growth to British companies through collaboration.
As part of the deal, the 2 areas will work on an Innovation Bridge Programme  through two specific schemes - Market Access and CoCreate.
Market Access will be a bilateral exchange programme offering British start-ups the opportunity to accelerate their scaling in India and Indian start-ups the chance to establish their business in Britain. 
Those taking part will get support, including the localisation of their product or service and refining their business model for a new market.
CoCreate is a business challenge to bring together digital entrepreneurs and young innovators, to solve large scale problems, set by big corporates.
"Our unique partnership with T-Hub in India will bring fantastic opportunities to British tech businesses looking to set up in India but it will also connect small tech businesses with large corporates across both continents, giving them significant exposure on the global stage," said Paul Billington, commercial director at The Landing.
"To receive the backing of the British and Indian Governments is an incredible achievement and further cements our position as an international innovator and leader in the technology and innovation sector. We are now fully focused on launching these two new programmes so that British tech businesses can begin to reap the benefits of this unique collaboration."