08 March 2018
Vortex creates online check out for Edinburgh Woollen Mill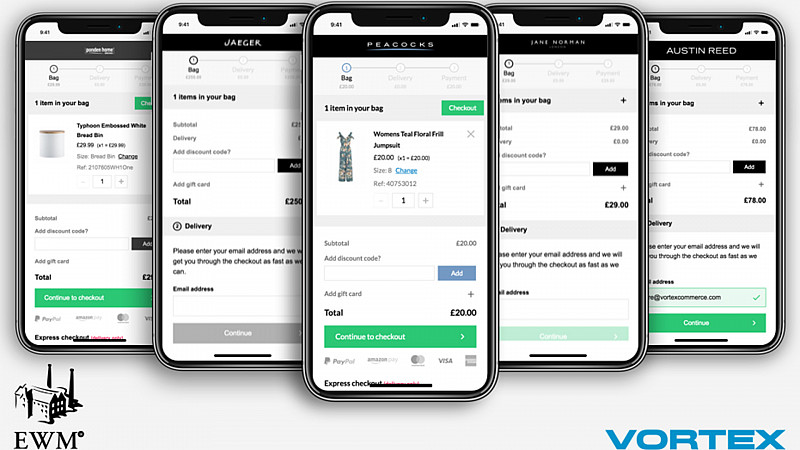 Vortex Commerce in Leeds has created an online checkout for The Edinburgh Woollen Mill Group.
It was built from the ground-up after the company was commissioned by the firm's head of ecommerce.
It's since been used across the group's brands, Peacocks, Jane Norman, Jaeger, Austin Reed, The Edinburgh Woollen Mill and Ponden Home.
"Utilising some of the latest technologies our team has delivered a fully user experience-driven solution resulting in a sizeable measured improvement – most notably, a 40% increase in conversion year-on-year," said Vortex's technical director Bruce Mead.
"Taking a completely bespoke approach to this project, we've had complete control of the user journey design and flow, giving us an easy-to-use checkout experience. This project doesn't end here - we've built in a number of analytics tools such as Hotjar and Google Analytics so we can continue to track the checkout and continuously improve upon it."
It was built using the Magento platform.