13 December 2017
Manchester's Intechnica receives £3.5m investment to fuel growth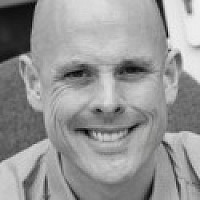 National investment group Mercia Technologies PLC has invested £3.5million into Manchester software firm Intechnica Limited.
Mercia's investment is part of a £5m funding round alongside existing private investors and takes its direct shareholding in the company to 24.3%. The round includes a £1.3m convertible loan facility provided by Mercia which is subject to the achievement of certain performance milestones.
Intechnica provides scalable software solutions to manage high and variable website traffic demand, including the removal of unwanted traffic from bots, crawlers and spiders. The company has achieved revenue growth of more than 150% during the last three years and has clients including Ted Baker, ao.com, Pets at Home and Avis. 
This latest funding will be used to boost its sales and marketing resources, including overseas expansion, and scale its TrafficDefender product suite.  
Jeremy Gidlow, Managing Director of Intechnica, said: "We are pleased to have our long-standing investors reaffirm their support for Intechnica with this latest fundraise. The capital will allow us to scale up the delivery of our cloud-based solutions to meet growing demand in sectors such as online retail, insurance, digital publishing, gaming and ticketing.
"It will also help us to deploy TrafficDefender quickly and effectively to domestic and international customers, allowing them to manage and analyse high volumes of online traffic." 
Mark Payton, Chief Executive Officer of Mercia Technologies PLC (above), added: "Intechnica comes from one of Mercia's managed funds which is led by Will Clark, and invests across the North of England. Working with management, Mercia's team has helped to build out the board and broaden the expertise of the management team ahead of the business becoming a meaningful balance sheet investment for Mercia.
"All of us have experienced the frustration of overloaded websites and TrafficDefender is a working solution to a global challenge, as product and service retailing continues to move online." 
Mercia focuses on innovative businesses with high growth potential from the UK regions and has more than 400 businesses in its portfolio, while managing in excess of £330m of third party funds.