15 December 2017
Christmas campaign to promote Mashbo's mental health database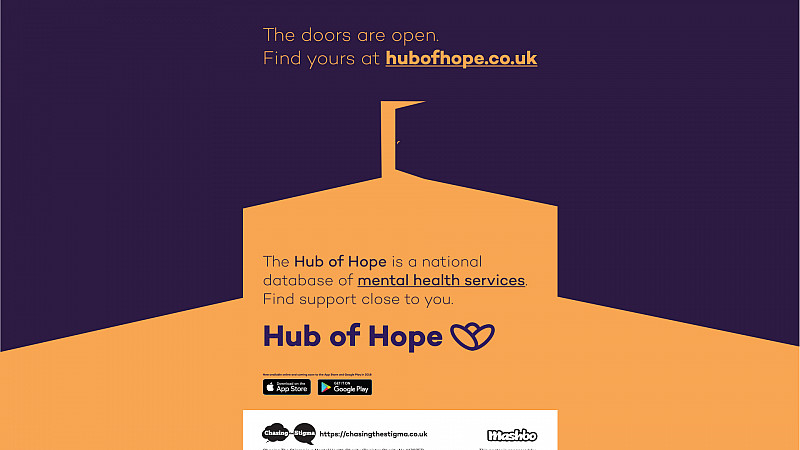 Mashbo has produced a poster campaign to raise awareness of its Hub of Hope around the Christmas period.
The Liverpool digital agency are the trustees of Chasing the Stigma, which is the charity behind the app.
Launched the database 6 months ago it helps people find mental health services near to them.
The campaign has been funded using cash, usually reserved for client cards and gifts.
"The initial response to the Hub of Hope has been incredible and we are proud to be lending even further support to this fantastic resource. As a business we are focused on using technology for good and the Hub of Hope has been a fantastic way for our team to use its skills to really help people, especially at this difficult time of year," said Gavin Sherratt, managing director of Mashbo.
The 50 posters carry details on how to access support via the resource, alongside the simple message that "the doors are open" to thousands of grassroots and national organisations 24/7 throughout the Christmas period.
The agency said that the campaign was based on research which showed that pressure to be cheerful and splash out on presents can exacerbate mental health problems.
Since its launch, the web-based app has received 10k unique visitors, from 751 different cities and towns across 59 countries.