11 December 2017
Change in ownership at Visibilis after marketing director leaves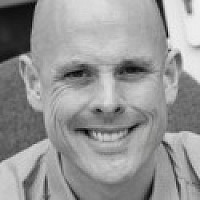 Ryan Dearlove has stepped down as technical marketing director at the Leeds digital agency Visibilis.
His shares have been transferred to company directors, husband and wife duo Ben and Daisy Wolfenden, for an undisclosed fee. In the interim, Dearlove will continue as a freelance consultant for the company.
He said: "For me, it's time for new adventures. In the last four years, I've had an amazing time at Visibilis. I'm immensely proud of the team we've built and the results achieved for our clients. 
"Since the formation of Visibilis it's been a period of rapid growth not just in business terms but more importantly personal development, I've learnt a lot and I wish Ben, Daisy and the whole team at Visibilis every success moving forward."
Founder Ben Wolfenden added: "I know Ryan craves new adventures with fresh challenges, he's been a great asset to us but we wish Ryan every success in whatever he decides to do.
"However, we're excited about opening a new chapter. We have an incredibly talented team, several new exciting account acquisitions and are due to launch a re-brand."
Visibilis has recently picked up new clients including Welglaze, AWM & Reece Safety Group.
In 2014, Wolfenden (above), won the 'Stelios Award', receiving a £50,000 cash prize to help grow Visibilis.  Despite suffering from 50% lung function, cystic fibrosis and diabetes, Wolfenden grew Visibilis by 1000% between 2012 and 2013.