26 April 2019
AND Digital to create "100 new jobs" in Halifax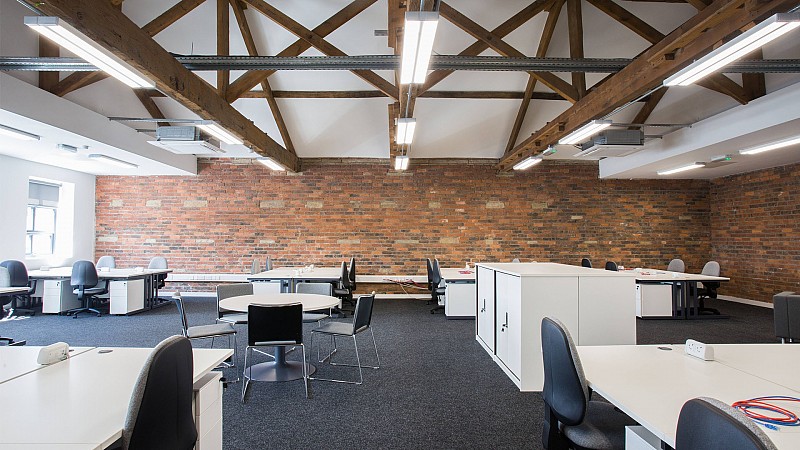 AND Digital says it hopes to bring 100 new digital jobs to West Yorkshire this year alone.
The agency, which has offices (which it calls "clubs") in Manchester, Leeds and London, has opened "Club Spärck" in Halifax.
This is based within a new business centre, owned by Leeds Beckett University, and designed to support local business growth in the area.
"We're looking forward to playing our part in helping grow the digital economy across the North, and West Yorkshire in particular. AND was built to accelerate the digital capabilities of ambitious organisations, and we've done this with a variety of businesses already, including Covéa Insurance, TalkTalk and Matalan," stated Founder, Paramjit Uppal.
"We see a fantastic opportunity to help organisations in West Yorkshire build both remarkable digital products and discover the talent they need for themselves. I'm delighted that we'll be adding over 100 tech and digital jobs in 2019 across West Yorkshire – from graduates looking for their very first roles in technology, to experienced practitioners."
It's named Spärck after Spärck Jones, a professor of computers and information at Cambridge Computer Laboratory.
"It's great to welcome AND Digital to Halifax's architecturally unique Cultural Quarter, and I'm delighted the LEP Trade and Investment team supported the process. The quality and number of jobs its creating demonstrates a real commitment to our region," added Andrew Wright, Chair of Leeds City Region Enterprise Partnership Business, Innovations and Growth Panel.
"I look forward to seeing it grow through its innovative work with Covéa Insurance, which is also increasing its presence in Halifax, and other leading brands. It's a time of dynamism for our digital sector, which is experiencing significant growth – employing 102,000 people and contributing £6.5bn to the economy."