18 March 2019
Dinosaur recreate Manchester in 1819 for new Peterloo Massacre website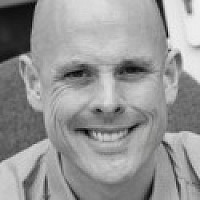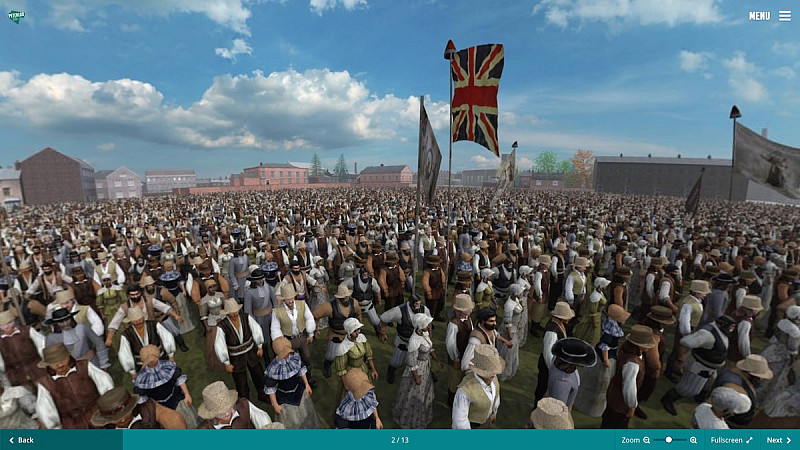 Creative agency Dinosaur has recreated Manchester city centre in 1819 for a new website commemorating the 200th anniversary of the Peterloo Massacre.
Peterloo1819.co.uk documents the events and legacy of the Massacre. The 3D realisation is populated with 60,000 people, police and soldiers who are used to tell the story of those who gathered in Manchester on 16 August 1819.
The website is part of a project, Peterloo 2019, which is being delivered by Manchester Histories with the support of The National Lottery Heritage Fund to mark the 200th anniversary.
Karen Shannon, Chief Executive of Manchester Histories, said: "There is a huge amount for us to learn from about the events that were to lead to Peterloo; how a peaceful protest was to end in a day of bloodshed and the consequences that were to follow. 
"Yet awareness levels of this milestone in our democracy are still relatively low, even within Greater Manchester. The website that we've created will help to connect people to this history and to understand why it has such relevance to our lives today.
"Peterloo1819.co.uk delivers a highly visual and engaging experience thanks to the combined work of brand and creative agency Dinosaur, which has designed and built the site, animator Neil Millington, who has produced the 3D photospheres, and Professor Robert Poole, who has provided all of the historical guidance and expertise."
The website will not only be invaluable way of accessing information relating to the 200th anniversary, it will also be create an archive of content and materials for future generations to use.
Frank Fenten, Digital Director for Dinosaur, added: "Our challenge was to make events from 1819 relevant to an audience raised on computer games and CGI-heavy films. To create a rich, immersive, experience we drew heavily on gaming techniques, storytelling and interface design to tell the story of what happened.
"Working with a team comprising a historian, a 3D artist, our web developers and content specialists, we reconstructed the events of the day and delivered this as an interactive that works on several levels.
"On one level, it's a straight linear story, on another, you can dive into over a hundred hotspots to explore in much greater detail. And it's all wrapped up in an experience that encourages discovery and rewards time spent on the site. It's been fabulous to work on a project like this that pushes the bounds of what you can achieve in a mobile phone web browser."