07 April 2021
You can now explore the Digital City Festival Media & Culture agenda in full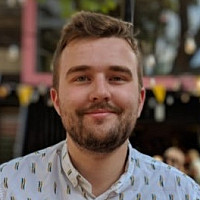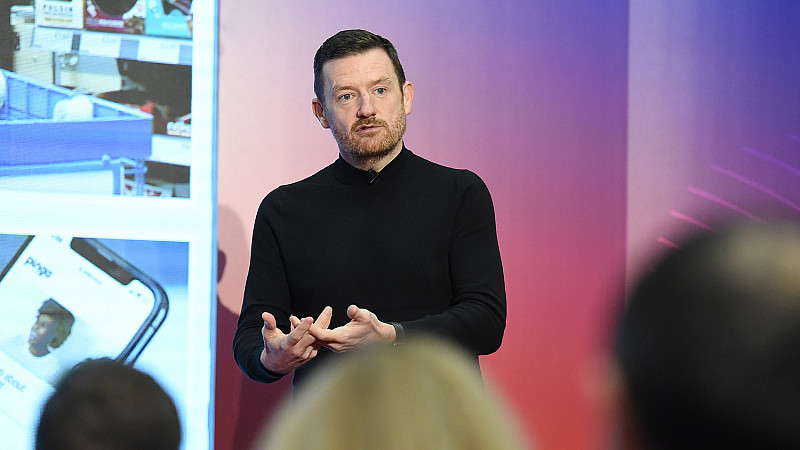 The full lineup of Media & Culture talks is now live for Digital City Festival, which will bring together thought leaders from a range of sectors to discuss some of the most vital issues facing the industry from April 12th - 23rd. 
Launching on Monday, the event series will feature panels and keynotes across five tracks - covering marketing, tech, eCommerce, media and culture - all hosted on the Digital City Network. The central content comes directly from the state-of-the-art facilities at MediaCityUK, and is produced by Badger & Combes, underpinned by dock10's tech infrastructre.
The Network will also host a dedicated exhibition showcase, the 2021 Digital City Awards broadcast live from MediaCityUK, plus live Q&As, masterclasses, seminars and roundtables.
The full agenda recently went live online, and features worldwide speakers and panelists from across the board. Register today to join the fortnight and hear about some of the most important subjects in digital today.
Take a look at just a selection of the media and culture content which will be taking place on the Digital City Network throughout the festival, which runs from April 12th - 23rd. To see the full agenda, including the rest of the event series' tracks, click here.
What's on the Media Track and Culture Track at Digital City Festival 2021
United We Stream, StreamGM and the legacy of lockdown live streaming
April 13th, 11:45am
Hosted by the newly launched StreamGM - a new ethical streaming service that showcases creative talent from Greater Manchester - this panel will be chaired by Night Time Economy Adviser Sacha Lord and cover the lasting legacy of events like United We Stream GM, which brought together music lovers from around the world during lockdown.
It'll feature DJ Graeme Park; Lutz Leichsenring, Co-initiator of the global United We Stream network; Marie-Claire Daly, culture lead at Greater Manchester Combined Authority; Tom Besford of the English Folk Expo; Rebecca Swarray - founder, curator and resident DJ of RebeccaNeverBeck; and David Agnew from The Met, all coming together at this unmissable event.
Manchester's Popular Music – Digitising Histories
April 14th, 11:15am
In this School of Digital Arts (SODA) event, the panel will explore Manchester's popular music histories and the ways they have been recorded, memorised and turned into myths - and explore ways in which popular music heritage can be democratised.
Sitting on the panel on the Culture Track will be DJ Paulette; presenter and producer, Karen Gabay; vocalist, writer, producer and ex-label owner, Aniff Akinola; and Senior Lecturer Beate Peter.
Why Your Rainbow Logo Isn't Enough: Authentically Reaching the LGBTQ+
April 14th, 2:45pm
This fantastic talk comes from the Global Partnerships Executive at Grindr, Andy Kraut, who'll be discussing how brands, companies, and local authorities can reach out in a meaningful way to the LGBTQ+ community, and not just rely on symbolic gestures. Kraut will be covering the 'dos and don'ts', and provide actionable next steps for organisations who want to achieve true inclusivity.
Solving Bias in the Digital World
April 15th, 10am
Global agency Manifest will host two important figures in this conversation on addressing bias and prejudice, which threaten the potential of digital to be inclusive and transformational. TikTok's Head of Partnerships & Community and behavioural and data scientist Dr Pragya Agarwal will talk to Manifest's Julian Obubo, Head of Diversity and Inclusion and Lee Benecke, Digital Director, on tackling bias.
Moderated by Jamie Klingler, MD of Incite Global, the panelists will discuss ways to address prejudice and make digital a more diverse and inclusive space, better prepared for the world we live in.
Marketers, don't ignore the gaming boom
April 19th, 12:15pm
The UK games market is worth over £4 billion, so Cari Kirby of Peek & Poke will focus on why an increasing amount of brands are focusing their attention on the gaming space, and why you should too.
Kirby, Peek & Poke's Marketing Manager, will take a look at how B2B and B2C organisations have been using games to meet marketing objectives successfully.
MediaCityUK - The UK home of immersive entertainment
April 21st, 2pm
This session, led by HOST Salford, the event series' Lead Sponsor - Skills & Technology, brings together Richard Wormwell of dock10, Simon Benson of HOST, Simon Smith from Team 17 and Gameopolis, and Beth Hewitt from the University of Salford's School of Arts, Media, and Creative Technology to a talk chaired by Dr Maria Stukoff, Director of Maker Space at the University of Salford.
They'll look at how lifestyles have changed since MediaCityUK was launched and people's receptiveness to immersive entertainment, much of which is being created at the media hub.
Fixing the digital divide in Greater Manchester and beyond
April 22nd, 10am
This panel will discuss how the pandemic has been the catalyst for some of the fastest digital transformations ever seen, but focus on ensuring that people remain at the heart of what cities and businesses do. They'll speak about how access to the digital world should be a basic human right, and everyone should be able to benefit from the opportunities digital brings.
The panel is made up of Adam Micklethwaite from the Good Things Foundation; Olympian and motivator Diane Modahl MBE; Bernadette Elder of Inspiring Communities Together; and Jan Collins from TalkTalk.
To learn all about Digital City Festival and register for your place - immediately providing access to the Digital City Network where the event series will be hosted - click here.
The full agenda - featuring Tracks across Marketing, eCommerce, Media and Culture - is also available online.