19 April 2021
Highlights from week 1 of Digital City Festival featuring insights from global thought leaders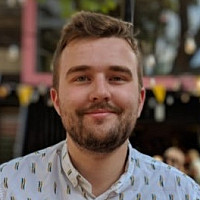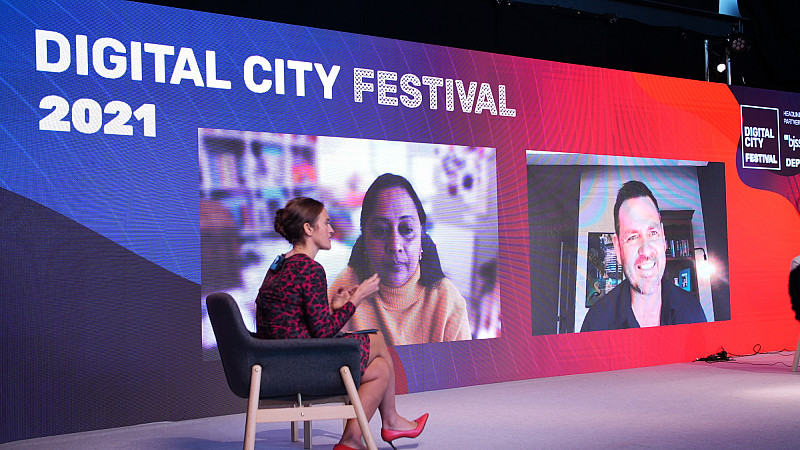 Digital City Festival got underway in style last week, broadcasting a huge range of engaging and entertaining talks, panels and masterclasses throughout the week.
Hosted on the Digital City Network, it kicked off with an official launch event fronted by Professor Andy Miah, who welcomed everyone to the event and talked alongside some special guests, before passing over to a special audio-visual set from DJ Woody - whose performance kicked off the new StreamGM platform from United We Stream.
With all content broadcast onto the Digital City Network, you can still watch all the top-quality content which was put out last week by registering or logging into the platform.
Events included Hootsuite's Dominique Elsey covering social trends in 2021; a conversation from Manifest and special guests on addressing digital bias; a panel on the legacy of lockdown streaming; and a talk on authentically reaching the LGBTQ+ community from Grindr's Global Partnerships Executive.
All this was supported by a range of cultural events, like Blue Dot favourites Science in the House performing on the network on Wednesday evening. The week also included the fantastic Digital City Awards on Thursday, sponsored by Enjoy Digital, which featured entertainment at the Dept-hosted pre- and after-parties from The Showhawk Duo and Hacienda DJ Graeme Park.
All this and more is available to watch from now on on the Digital City Network - plus, a full second week of digital events starting today, which you can join for free by registering for the festival. The network also hosts a dedicated exhibition showcase where you can engage with and learn from a range of businesses, take part in games and giveaways, and network with various digital professionals.
All of Digital City Festival's central content is produced in broadcast quality from MediaCityUK, by the team behind United We Stream, Badger & Combes. Running over two weeks in a truly digital format, the Digital City Network will remain open after the fortnight is over to allow businesses to continue to connect, transform and grow together after the festival closes.
The first week of this year's event series has been an unforgettable and unmissable one for people working in digital, and is all rewatchable online for free.
Join the festival this week for talks including Tech Nation's Growing a more diverse business, GMCA's Cyber security and a global pandemic, Dept's Women in leadership on the future of digital, and MiQ in discussion with THG on 'Innovation through insight'. The event series will culminate with a talent showcase from StreamGM, platforming some of the brightest talent from the Greater Manchester area on the network.