07 April 2021
The full agenda of Tech talks at Digital City Festival is now live online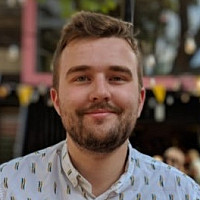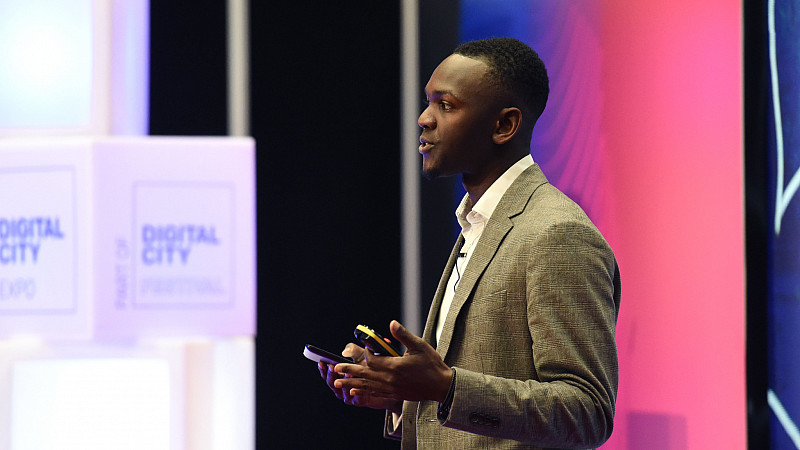 The Tech agenda is now live for Digital City Festival, which launches on Monday, bringing two weeks of digital events to you on the new Digital City Network.
The network will host a whole programme of keynotes and panels, a dedicated exhibition showcase, plus live masterclasses, Q&As, seminars, roundtables and more. It'll also host the Digital City Awards on April 15th.
The event series' central content - broadcast-quality output distributed from MediaCityUK and produced by Badger & Combes - will cover five separate tracks, encompassing tech, marketing, eCommerce, media and culture.
Register today for your opportunity to engage with a wide range of businesses from the digital world, as well as hearing from global thought leaders on a wide range of topics that matter to the sector in 2021 - from digital inclusion and innovation to sustainability and globalisation.
Take a look at just a selection of the tech content which will be taking place on the Digital City Network throughout the festival, which runs from April 12th - 23rd. To see the full agenda, including the rest of the event series' tracks, click here.
What's on the Tech Track at Digital City Festival 2021
Is 2021 the year to go global?
April 15th, 11am
GC Business Growth Hub will welcome Cameron Lee of Total Processing; Dhaval Gore of London & Partners; Inge Wijnja of The Next Web; and Christos Kottis of the Department of International Trade to a panel with Richard Jeffery of The Growth Company, discussing the opportunities for businesses in 2021 to reach new markets worldwide.
They'll take a closer look at how private and public sectors can come together and leverage digitalisation to shape the future of internationalisation and succeed on a global scale.
Accelerated Growth? Sustainable Growth?
April 15th, 12:30pm
Join EY as they talk to three Northern digital businesses - The Data Shed, Distology and Bloom Procurement Services - about their growth journeys and their plans for the future. 
Following COVID, more questions are being asked about how businesses can unlock their potential and deliver growth. This panel will provide a range of learning opportunities for businesses in digital, tech and marketing, covering issues like team and culture, customers' future needs, and funding approaches to support growth.
Tech Nation: Growing a more diverse business
April 19th, 11am
Jem Henderson of Tech Nation will be joined by a panel of digital leaders to discuss wide-ranging aspects of diversity and inclusion. Henderson will talk to Gemma McCall of Culture Shift, Lucy Batley of Traction Industries, Barry Singleton of Scaled Insights, and Philip Benson of UKBlackTech on the subject.
They'll cover the different forms of diversity including gender, race, sexuality, and neurodiversity, look at how to build an inclusive environment, and explore what needs to be done across all sectors to do better.
Cyber security and a global pandemic
April 19th, 11:45am
This panel session will look at some of the most pressing questions that still need answering about cyber following the rapid digital transformation necessitated by COVID. Through an increase in remote working and businesses and services moving online, the risk and incidents of cyber-crime has increased.
Victoria Knight from BAE Systems will moderate a conversation featuring Neil Jones from the GM Cyber Resilience Centre, Raj Badiani of Raytheon UK, Professor Richard Greene of Manchester Metropolitan University, and Saskia Coplans from Digital Interruption, discussing what the last 12 months has meant for cyber.
Digital superiority and artificial intelligence - how to achieve it?
April 19th, 1:45pm
Join Roke's Innovation Director, Dr James Luke, as he discusses how innovation has transformed the way we live, work and play, and asks who will win the race for superiority in digital.
Luke invites technology and business to forge stronger partnerships, working together to exploit innovation, leverage new data sources and build entirely new business processes.
Human Connection In Digital Transformation
April 21st, 10am
In this panel, four senior Deloitte figures will share their insights on human connection in the field of digital transformation, and why it's needed. Based off Deloitte Digital's experience, this conversation will enlighten attendees on how to find innovative ways to navigate the new digitally connected world in a way that makes sense to them.
Among others, it'll explore why technology should only be explored after understanding what the human connection is that businesses are trying to drive.
To learn all about Digital City Festival and register for your place - immediately providing access to the Digital City Network where the event series will be hosted - click here.
The full agenda - featuring Tracks across Marketing, eCommerce, Media and Culture - is also available online.