18 March 2021
First speakers announced for Digital City Festival including Philips' Head of Global Sponsorship and Dept's Head of US Marketing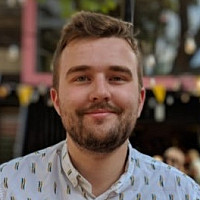 A selection of global speakers have been announced as appearing at this year's Digital City Festival - including those at Headline Partner Dept's panel, 'Women in leadership on the future of digital'.
Visit the Digital City Festival website to see the speakers announced so far, and register to attend and hear from the diverse range of thought leaders. More keynotes, seminars and roundtables are set to be announced soon.
Dept's panel on the future of digital brings together the international agency's Head of US Marketing Kristin Cronin, who'll appear alongside Nathalie Lam, Philips Head of Global Sponsorship and Inclusion & Diversity Ambassador; Andrea Ebinger, hessnatur CEO; Olga Kastelein, Nikon's European Manager of Digital Marketing; and Hari Miller, Director of Corporate Communication at St James's Place.
The panelists, all of them influential figures in their respective spheres, will discuss some of the hottest topics around leading digital strategies. They'll also look at how they think the post-pandemic world will look, including the importance of diverse and cross-functional teams, as well as adapting to new and virtual customer experiences.
It's set to be an engaging and inspiring session, and takes place on Wednesday, April 21st - starting at 11am.
Registration for Digital City Festival is free and open now, providing access to this and all keynote content alongside much more - including a virtual exhibition showcase, masterclasses, Q&As, and the opportunity to attend the Digital City Awards on March 15th.
Mellissa Flowerdew-Clarke, Marketing Director at Dept, said: "The world is changing and so is the role of women in digital. Female leaders are shaping transformation within their specific industries and are having a significant impact on the future of creativity, data, and technology. 
"Dept brought together a group of influential, female professionals to share their experiences of leadership through the pandemic, and to discuss the trends that are shaping their digital strategies."
To learn more about this session and its influential selection of speakers, visit Digital City Festival's What's On page and explore the rest of the leading content at the festival.