06 July 2021
Prolific North Champions' Awards: Meet the Small Digital Agency of the Year 2020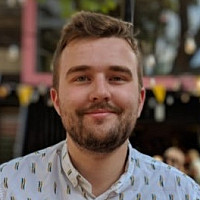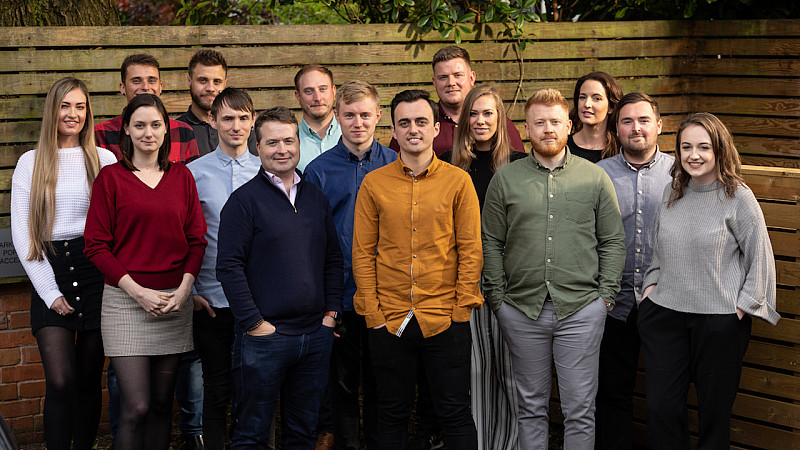 It was a challenging few years in the lead-up to the 2020 Prolific North Awards - recently relaunched as the Prolific North Champions Awards - for Hale-based First Internet.
The digital agency was named Small Digital Agency of the Year at last year's awards, which are returning on September 16th in Manchester - celebrating top-quality talent in creative and digital and reuniting the entire industry. For the chance to win one of the prestigious awards, learn more about entering here.
In 2020, the impact of the pandemic meant all awards ceremonies were hosted online. The Prolific North Awards took place in September 2020 in a well-attended virtual ceremony.
Among many other winners, First Internet took the title of Small Digital Agency of the Year - the agency's first award win since it was launched in 1998, which put the organisation on a good footing to succeed in 2021.
Scott Baxter, First Internet Co-owner and Technical Director, said "the obstacles we overcame in the period immediately before we won Small Digital Agency of the Year and the way we pulled together as a team really set us apart."
First Internet was in a category alongside names including Don't Be Shy - who were Highly Commended - plus Ascensor, Attigo, Glass Digital, Pixelbuilders, Visibilis, We Influence and Splitpixel.
The agency ultimately took the title for its work on a large-scale project for PZ Cussons, which saw First Internet take on more than 67 websites across their portfolio of well-known brands. 
"This massive design, UX and dev project ran alongside successful marketing campaigns for clients like Kandy King, Sew Direct, Fire Shields," said Scott.
But they had also made it through a great deal. "We'd had a busy time. Oh, and throw in a pandemic," added Scott.
In 2019, First Internet's founder, Stephen Alexander, died after a period of illness. Running of the agency was taken over by Kat Rodway, Scott Baxter, and Julaine Speight. At the end of that year, they underwent an MBO led by Rodway, Baxter and Speight.
To have achieved what First Internet had in unsettling times, said the judging panel, was superb - "they should be incredibly proud [to] have risen above turmoil and come out winning".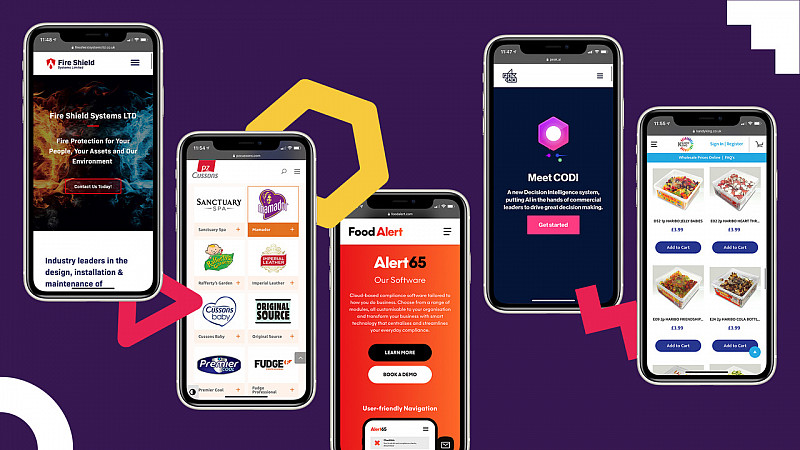 On why they decided to enter Prolific North's awards, Baxter said "we had a story to tell, after the year that had gone before - and we certainly see Prolific North as the place to go".
"The quality of the judges for these awards is also top-drawer - to be recognised for your work by them is a huge honour.
"It was a phenomenal reward for the busiest year of our lives and something we are so proud of. It was also the first award First Internet ever won... it felt like a marker of things to come under the new management team", he added.
Following their win at the 2020 Prolific North Awards, First Internet went on to win a range of further awards - including taking home a Northern Digital Award and named a finalist at the 2021 European Search Awards. Unfortunately, they've not had the chance to go to one ceremony yet - "we're owed!"
Scott shared what he would recommend to other aspiring award-winners. "It's not just about revenue, although that is obviously important," he said. "It's about telling your story, recognising the struggles you've overcome and demonstrating tangible achievements as well as the more intangible in terms of culture and team spirit.
"A success story isn't always positive; there are often bad times to overcome before you come out the other side - that shows the strength of an agency."
If you want the opportunity to take home a prestigious Prolific North Champions Award at our ceremony in September, click here.