07 October 2020
Leeds' twentysix launches new website for Asda Money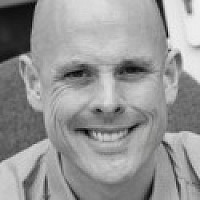 Leeds-based digital agency twentysix has designed and built a new Asda Money website to enhance customer experience.
Twentysix was appointed as Asda Money's digital agency last year and, as part of a project to improve the firm's website, has worked on helping to improve customer experience, increase on-site conversion, develop a flexible CMS solution, improve the site's SEO and enhance its analytics and tracking.
Twentysix built the website using Umbraco and its Data Science team enhanced the site's 'analytics ecosystem'.
Katie Walley, Senior Manager at Asda Money, Mobile and Gift Cards, said: "Our Asda Money website is the shop window for our 13 products and is a crucial communication tool between us and our customers to allow them to research, apply and transact on our products.
"Last year, we reviewed the market in search for a website agency who shared our vision on building a website that was both focused on customer experience and data analytics.
"It was a competitive process with twentysix as the standout agency with vast experience for all things digital. The launch of the new website also tied in with a rebrand to align more closely to our Asda mother brand.
"The redesign of the site has resulted in a much cleaner, modern and easy-to-use channel for our customers. We are thrilled with it and very excited about future developments with twentysix."
Ellie Foxton-Brown, Director of Clients at twentysix, added: "Working with many connected specialists across our agency, we have delivered a data-informed website with UX truly at its core.
"The site not only looks great but delivers a fantastic online experience for Asda Money's customers. The new website coupled with improved tracking capabilities and a new search strategy marks a significant shift for the Asda Money brand and we're confident these changes will drive growth for the business.
"We've worked collaboratively with the Asda Money team every step of the way and are very much looking forward to building on a long-term partnership."