22 September 2020
Big Bite expands into new Middlesbrough offices and announces recruitment plans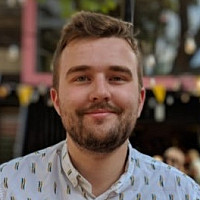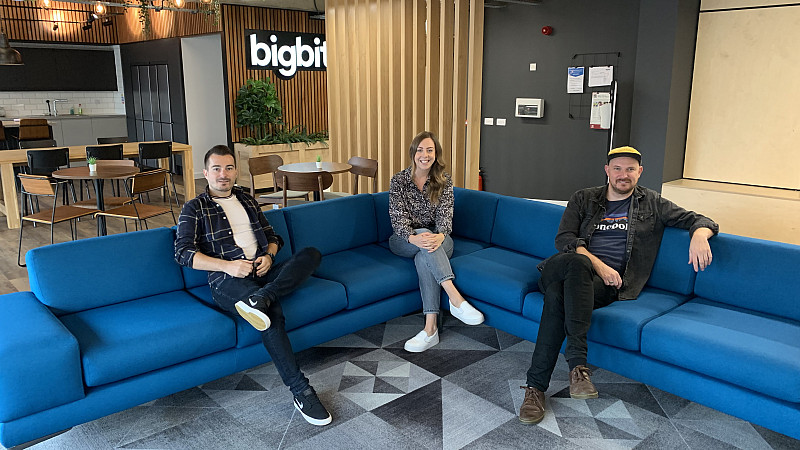 Leading digital agency Big Bite - which is the only WordPress VIP Gold partner in the UK - has further cemented its Middlesbrough foundations, expanding into the business hub Albert North.
The enterprise WordPress agency works with influential global brands including Amnesty International, News Corp, The Wall Street Journal and The Times, has also announced its growth plans of hiring 20 or more staff over the next three years from the local area. 
Albert North was opened in 2018, and Big Bite has taken more than 6,000 square feet of first-floor office space, which has been designed to meet the company's long-term needs.
It features a range of spaces and meeting rooms to encourage collaboration across the company, with inspiration drawn from the team's experiences in the US, including offices in New York, San Francisco and Texas.
Iain McPherson (above, right), CEO and founder of Big Bite, said; "We had been looking for office space for some time, and had explored a number of options to accommodate our planned growth. 
"We knew we wanted to stay local, ideally within the town's digital and creative cluster, and Albert North provided the perfect solution.
"Our business operates globally, but our roots are firmly in Middlesbrough.
"The fact Albert North has been designed to specifically attract ambitious digital and creative businesses working alongside smaller independents and food outlets made it even more appealing for us... Even with the current backdrop of COVID-19, we're very lucky to be continuing with our recruitment plans thanks to a number of new projects."
Mark Hill, Commercial Property Director at Jomast - the regeneration company behind Albert North - said: "The fact that this world-leading business has chosen Albert North as its new home is testament to the expanding digital and creative hub we have created.
"Since regeneration of the area started, we have welcomed numerous other high-profile businesses, including Mabo and Salesfire.
"All the upper floor space at [Albert North] is now fully occupied, and our focus remains on letting the ground-floor units which are suitable for a variety of uses such as food and beverage operators, independent retailers as well as office space."