30 January 2020
San Francisco tech firm appoints Red-Fern Media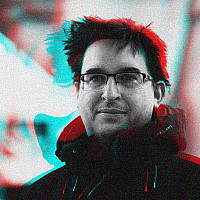 Red-Fern Media has been brought in by San Francisco technology company, CyberCube, to produce its new website.
The Lancashire agency is creating a new site to increase brand awareness, highlight products and drive qualified leads.
"Working with a global business such as Cyber Cube is a testament to Red-Fern's approach to developing long-term partnerships with our clients to achieve their technology and marketing goals. Working alongside their internal marketing and communications teams we are looking forward to what the future holds," said Sean Redfearn, Managing Director of Red-Fern Media.
The CyberCube platform was established in 2015 within Symantec and now operates as a standalone company exclusively focused on the insurance industry.
"As CyberCube continues to deliver leading cyber risk analytics to the insurance industry, we are constantly evolving the way we interact with our clients and prospects and presenting our brand to our target market," added Rebecca Bole, Head of Industry Engagement at CyberCube.
"Our recent website refresh is part of that strategy. Red-Fern has been a supportive partner in developing a crisp, creative website design, optimised for search and lead generation."