18 December 2019
Moneycorp appoints Leeds machine learning firm Third Foundation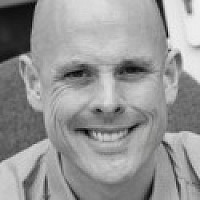 International foreign exchange firm moneycorp has appointed AI and Machine Learning brand Third Foundation to manage its performance marketing activity.
New customer acquisition performance has improved by 32% since moneycorp started using a system built and owned by Third Foundation, according to the Leeds-based company. 
Third Foundation's tech will also help moneycorp – which manages £35.5bn transactions per year for individuals and corporate organisations – to enhance brand loyalty and drive market performance.
A moneycorp spokesperson said: "Having such sophisticated technology on board means we're able to spot extremely pivotal trends that we could never have managed previously.
"The insight we've gathered has helped us to drive our marketing strategy and make decisions based on patterns we simply couldn't see before."
Michael Ward, CEO of Third Foundation, added: "The business already has exceptionally capable marketing & data teams at its heart, so we knew exactly how we could complement that setup and provide a complete experience for those it serves," he said.
"Adapting to AI and ML should not only give moneycorp an advantage within a really challenging sector but our ML-led predictive modelling also allows us to automate forecasting based on external events such as market volatility or political uncertainty."