12 July 2019
Royal Liver Building brings Liver Birds to life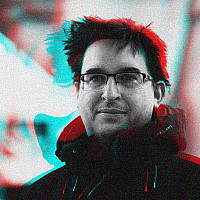 The Royal Liver Building is using augmented reality to animate the Liver Birds.
The phone app has been created by Midlands experiential design studio, Holovis.
"This is a great idea and adds another element to what is already proving to be a popular visitor attraction for tourists and people living in the city region," said Chris Brown, Director, Marketing Liverpool.
"With tours now running later into the evening, it also gives even more people the opportunity to visit one of the city region's must see attractions."
Around Royal Liver Building 360 (RLB360) are a number of multimedia markers, which can activate the app.
The AR also provides information about architect W.A Thomas's connection to the city with a Google maps linked guide to his other buildings and Liver birds.
"We're really pleased with all the positive feedback the RLB360 tower tour has been receiving from our visitors and we're proud to already be ranked in the top 10 things to do in Liverpool on TripAdvisor," added Chris Devaney, Operations Manager for RLB360.
"It's been a fantastic opening three months and the launch of the app is just one of the exciting announcements we've got coming up this summer."