23 August 2021
Manchester agency works on creative virtual event for The Property Academy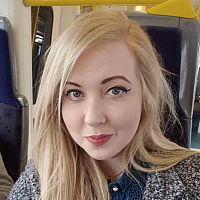 Manchester-based What Media has revealed its creative work for the Property Academy's annual EA Masters virtual event.
The creative video agency, founded in 2016, won the conference creative brief for the estate agency conference held virtually this year, and will run for the next six months.
What Media created animated intros, outros and overlays for the conference videos, capturing more than 50 pieces of content with speakers from the UK, USA and Australia.
The event was filmed using green-screen in London, followed by creative post-production to develop a virtual studio. The project was live streamed to a global audience, and is the agency's second project with the Property Academy. 
Chris Townsend, Creative Director for What Media, said: "In the early days of restrictions many agencies felt they had to pivot towards virtual content to remain relevant or stay afloat. Today the demand from clients has shifted.
"Despite businesses being encouraged back into the office; conferences, and events, on a national or global scale still remain challenging. We also see our clients recognising the cost saving around connecting people virtually – and how online events reduce their carbon footprint. This puts virtual events in a strong place as we enter a new normal."
He added: "We pride ourselves on creating engaging and industry leading content, our video and animation repertoire lends itself to live streaming events and allows us to support businesses to be creative virtually."