07 February 2019
Intel and North West teams partner for immersive video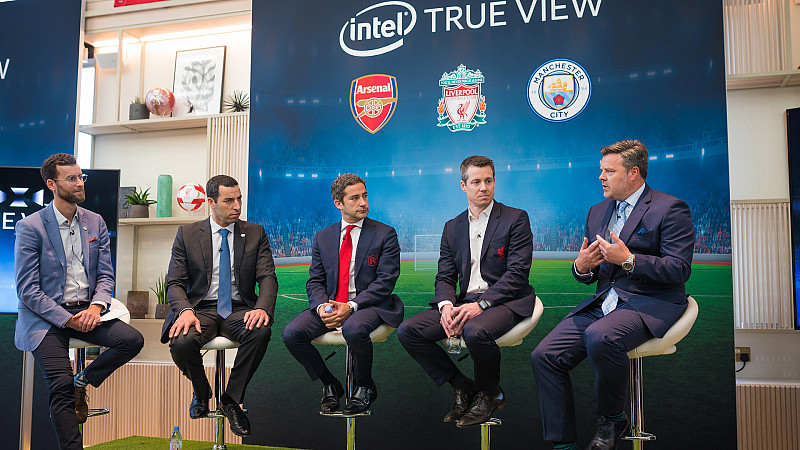 Manchester City and Liverpool fans will be able to view 360 shots and multiple angles of game play, through new Intel True View technology.
From later this season, 38 5K Ultra HD cameras will be installed in the stadiums.
These mean that viewers will be able to watch the action from almost any perspective, whether they're watching the Rights Holders' live broadcast and highlights or reliving the action post-match on in-house channels.
"Immersive media experiences continue to create more opportunities for sports teams and leagues to put the fan experience first," explained James Carwana, VP and GM of Intel Sports.
"With the expansion of Intel True View into more stadiums with Liverpool, Arsenal and Manchester City, we have the chance to transform the experience for fans of one of the world's top sports leagues with our leading and differentiated volumetric technology."
Features include:
Multi-angle views of a play, with Intel's volumetric video process, creating 360 degree replays and highlight reels from numerous angles.
There'll also be a laser wall, a virtual plane, to give viewers a clear picture as to where players are positioned on the pitch.
"Be The Player", where action is frozen to enable fans to see the pitch from the eyes of the footballer. This will also allow presenters and pundits to offer new insights into tactics and decision-making.
It works through a special capture and rendering technique, with the cameras recording height, width, and depth of data to produce voxels (pixels with volume).
Once captured, the software recreates all viewpoints of a fully volumetric 3D person or object. That information renders a virtual environment in multi-perspective 3D.
"We're very excited to integrate Intel True View at the Etihad Stadium and to announce our new partnership with a world-class brand like Intel. We love to be first, both on and off the pitch, so we are delighted to pioneer this game-changing technology at the Etihad Stadium. We are sure City fans, and football fans around the world, will love watching beautiful football from every angle," added Damian Willoughby, SVP of Partnerships at City Football Group.