15 February 2019
Bradford to celebrate 10 years as UNESCO City of Film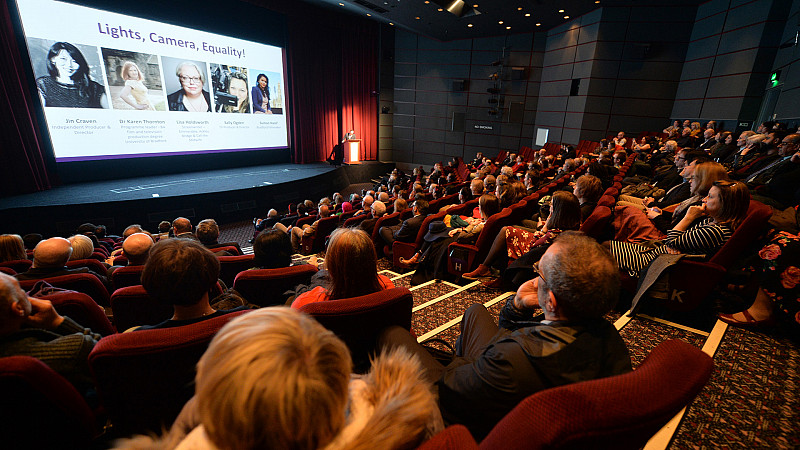 Bradford is holding a year-long celebration to mark its 10th anniversary as UNESCO City of FIlm.
Bradford-born screenwriter, Michael Hirst (Vikings, The Tudors), Bafta-nominated writer, Lisa Holdsworth and Game of Thrones actor, Enzo Cilenti will be amongst those appearing at events.
"Bradford was the pioneer in the UNESCO network as the first City of Film and this anniversary is about both celebrating and developing further all the work that has been done and new projects yet to come  - both on the local and international stage," said David Wilson, Director of Bradford UNESCO City of Film.
"The 10th anniversary programme is rich and diverse and reflects all the work the organisation has done in the last decade, using film and film culture to drive social and economic change. We're delighted to have the University of Bradford and Bradford MDC as our key supporters for the anniversary year."
Channel 4 has also announced that it will be holding its DIVERSE Festival in the city.
"Inclusion and diversity are central to everything we do at Channel 4 and integral to driving true creative innovation. Our annual DIVERSE Festival provides a fantastic opportunity for people to come together, share their experiences and find out more about delivering inclusion within organisations," explained Alex Mahon, Channel 4 Chief Executive.
"We're extremely excited to be holding our festival in Bradford UNESCO City of Film as it celebrates its tenth anniversary and as we look forward to establishing our National HQ in nearby Leeds."
Further events will include the city's first ever smartphone film festival, screenings and workshops.
"Yorkshire is such a dynamic region for creative industries, particularly film and TV - home to Church Studios, Channel 4 headquarters and Screen Yorkshire's new Film Office, and with high-end TV successes including Peaky Blinders and Victoria and films such as Downton Abbey. Bradford Film Office plays an important part in this success and we congratulate Bradford UNESCO City of Film as they celebrate their 10th anniversary," added Adrian Wootton OBE, Chief Executive of the British Film Commission and Film London.
[Photo: Roger V Moody]
Register now for the Marketing Show North
The two-day expo returns to Event City in Manchester on February 27th and 28th 2019