07 February 2019
Blue Peter editor to step down after six years at the helm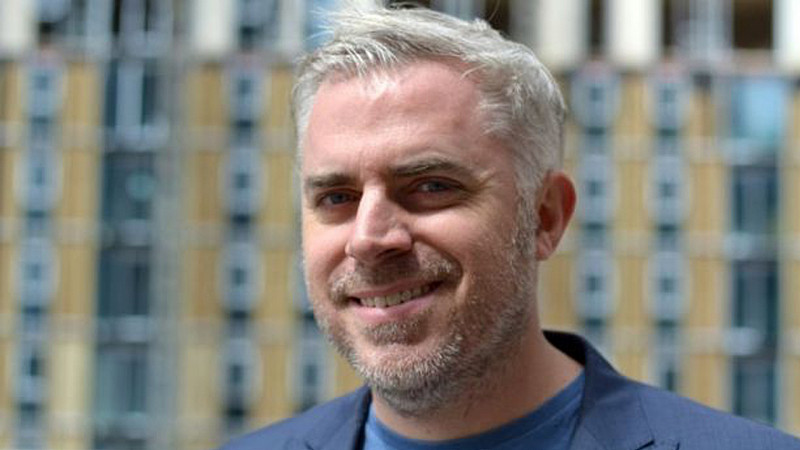 Ewan Vinnicombe has announced that he'll be stepping down as executive editor of Blue Peter and leaving the BBC in a few weeks.
The life-long Blue Peter fan, who earned his first badge at the age of 6, has been involved in the show throughout his career.
Alice Webb, Director, BBC Children's said:
"Ewan has been Editor of Blue Peter for over 6 years and during that time has recognised and respected the outstanding heritage of the show whilst building a hugely important relationship with its young audience, ensuring that Blue Peter is as relevant today as it was 60 years ago. He leaves on a high after delivering a superb birthday celebration and moves on to his next venture with our huge thanks and best wishes for the future."
Vinnicombe started out as a runner on behind-the-scenes highlights programme, Re-Peter, which ran in the late 90s.
He then worked on series including Record Breakers and Springwatch.
In 2007, he was given the job of Blue Peter producer. It was a pivotal time for the show.
He arrived just after the BBC had been fined £50k for faking the result of a Blue Peter premium-rate phone-in; in 2008, the show's longest running presenter, Konnie Huq, stepped down; and in 2009, he would be live producing the show's 50th anniversary.
After 2 years, he was named Head of Presentation at BBC Children's, which meant producing CBeebies Bedtime Stories, as well as the live links at CBBC and CBeebies.
When the then Blue Peter editor, Tim Levell, moved to Radio 5 Live in 2013, he was offered the role on an interim basis, which became permanent
In a BBC blog last year, he wrote:
"I started with the BBC 20 years ago. It was Blue Peter's 40th birthday year and I was working as a runner on a behind-the-scenes highlights programme, Re-Peter. In 2008, I was the live studio producer for the 50th and now I'm editor on the 60th. Blue Peter has been the best job I've had in BBC Children's."
He added:
"I am confident that, in the digital age, the show will continue to successfully navigate its way through new technology, adapting and changing as it always has, while still staying true to its core beliefs."
A hunt for his replacement is now underway.