04 January 2019
Filming boosts Liverpool economy by £16 million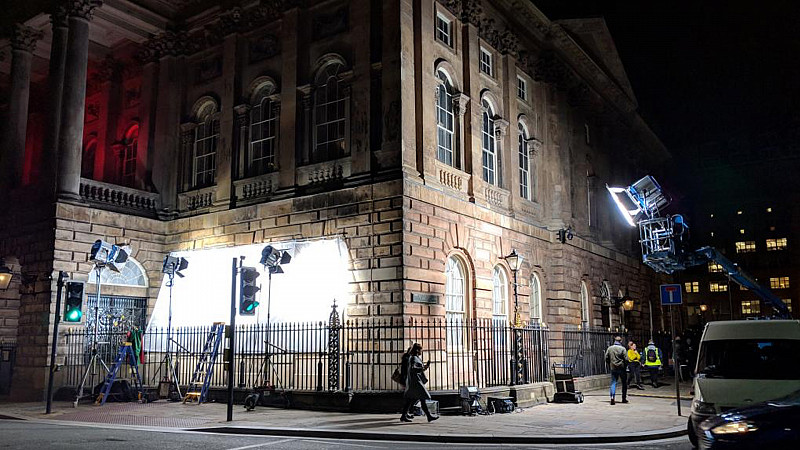 New figures from the Liverpool Film Office show that the city has had its busiest year for filming in the last 30 years.
In the last 12 months 366 different film and television projects have shot in Liverpool and the city region. That equates to 1387 filming days, generating £16.1m for the local economy.
This is a £5m increase compared to this time last year.
Some of the productions coming to Liverpool were BBC's The War of the Worlds, Sky1's Bulletproof, The Crown, Victoria and Sir Paul McCartney's Carpool Karaoke episode.
Richard Curtis and Danny Boyle have also shot their as-yet-untitled Beatles-themed musical comedy film in Liverpool.
"These figures are incredible and we can safely say Liverpool is maintaining its crown as one of the most film friendly cities in the UK," stated Cllr Wendy Simon, deputy Mayor and cabinet member for culture, tourism and events.
"The calibre of productions coming here is incredible, and the boost this then has on our local economy is invaluable.
"Every day, Liverpool Film Office is approached from production teams across the world, looking to film in the city region. We have a unique offer – a huge and diverse number of potential locations, combined with the professionalism of the small film office team who really do go above and beyond to attract projects to the city."
Betsan Morris Evans, the producer of The War of the Worlds added:
"I honestly feel in the near future, Liverpool will be the main place to film in Britain. Every producer I know wants to film in Liverpool, and the arrival of the new film studios will make it all possible."
The new £50m film studio is the former Littlewoods Building, which is being developed by Capital & Centric.
"At the moment the UK is experiencing an unprecedented increase in the volume and scale of broadcast and digital content being produced," added Lynn Saunders, manager of Liverpool Film Office.
"Thanks to platforms such as Netflix, Amazon and Hulu, there is a ferocious appetite for content, but with this comes increased competition from other areas of the UK and Europe who are all keen to attract as many projects as possible.
"Liverpool is more than holding its own, and more often than not, people from the film and production industry who contact us for the first time, are doing so as the city has been recommended to them by other industry colleagues – and we can't ask for much more than that."