17 December 2018
London indie relocating to Bonded Warehouse in Manchester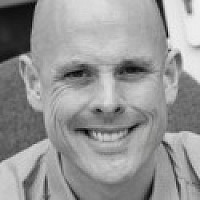 London-based indie Gobstopper Television is relocating to Manchester following Channel 4′s decision to move its national headquarters to Leeds.
The company, which produces entertainment shows including Just Tattoo of Us for MTV, will be making a new home at Bonded Warehouse, the former home of Granada Television.
CEO Ross McCarthy said: "This move has been in the works for the last six months, Thankfully, with Channel 4 heading to Leeds, our choice of a new regional home is accidentally close to the action.
"I want to do the move properly and doing that for me was all about managing the company from the regions, not just shoving someone up there."
Gobstopper, which bills itself as a company "run by Millennials producing content for all ages", has also made five senior reality and factual entertainment appointments to be based in London.
Kemi Ayoola joins as head of production, Chris Broughall and Kieran McCarthy as heads of development, and Sharyn Mills and Mandy Thomson as executive producers. The indie has secured three new commissions, which are yet to be announced.