14 December 2018
Lime's Wise Owl Films gets first commission from ITV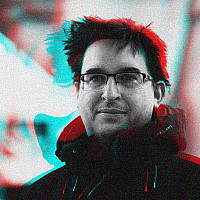 The newly launched Lime off-shoot, Wise Owl Films, is to go behind the scenes of the Tyne and Wear Metro for a new ITV series.
It's the first time in the Metro's 40 year history, that it's granted film crews in-depth access.
The 4-part series has a working title of Metropolis, and will follow the stories of the staff, passengers and the communities around the rail network.
"This is the first time that a documentary series has been made on the Tyne and Wear Metro – and we feel privileged and excited to be making it," said Mark Robinson, creative director of Leeds-based Wise Owl Films.
"The Metro is an institution and a vital part of everyday life in the North East of England.  On every train, on every journey and on every platform there are human stories for us to tell."
The Metro is publicly owned and operated by the Tyne and Wear Passenger Transport Executive, Nexus.
"The Metro is owned by the people who live in the North East, and the people who run it are from the local community - it is a truly local railway," added Tobyn Hughes, managing director of Nexus.
"It is part of the unique fabric of the North East that sets it apart from the rest of the country: friendly, hardworking, and with a unique cultural identity.  Our story is our passengers, so we are very much looking forward to sharing these through this TV documentary series."