19 October 2018
£60million investment to find next Grange Hill and Byker Grove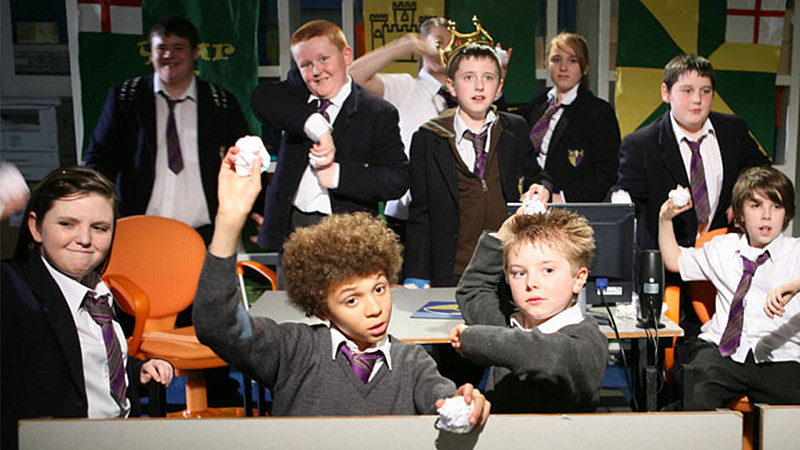 A £60m fund has been announced by the Government to find the next big thing in children's television. The cash is also being used to support indies and public service broadcasting on commercial radio.
Culture Secretary, Jeremy Wright has launched the Contestable Fund to "halt the decline" of UK-based children's content and to reverse the growing trend of airing repeats.
The cash will also be used to provide:
additional support for Welsh and Gaelic-language programming;
a multi-million pound investment in commercial radio;
a fund to help fledgling indies develop and pitch original ideas.
"Young people in the UK deserve high quality content that entertains, informs and reflects their experiences growing up across the country today," stated Minister for Digital Margot James.
"The UK broadcasting and production sectors are world renowned, and a success story to be proud of. This innovative project is an instrumental part of our support for the UK's vibrant media sector and will help it continue to go from strength to strength."
According to government figures, production of children's content has declined over the past decade, with public service broadcasters spending around 40% less than they did in 2006.
In 2016, 98% of children's content on commercial children's channels and 91% on public service broadcasters were repeats.
To combat this decline, £57m will be invested into a Young Audiences Fund, to produce "creative and distinctive content" for children and teenagers. 5% of the fund will support production companies to develop ideas.
"Pact welcomes the contestable fund pilot and is pleased that the government has listened to industry feedback to help shape the fund. Pact championed the need for development funding and the focus on children's content and is pleased this has been recognised. This will help bring new voices into the industry and people's lives," added John McVay OBE, chief executive of PACT.
Audio Content Fund
The remaining £3m will be invested in an Audio Content Fund. This is to encourage greater innovation and experimentation within commercial radio. This is with an emphasis on public service content.
The fund is intended to remove the necessity for commercial stations and producers to seek as much sponsorship and advertising revenue.
"Commercial radio stations are always looking at new ways to serve their listeners, but sometimes the financial reality makes it difficult to do everything they would like," said Siobhan Kenny, chief executive at Radiocentre.
"The Audio Content Fund has the potential to provide a significant boost in public service content for audiences, as well as a great opportunity for commercial radio broadcasters to broaden the range of output they provide."