24 August 2018
Paul Abbott's No Offence returns to Channel 4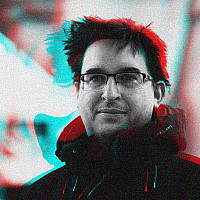 No Offence is returning to Channel 4 with a new 6-part series about the Manchester-based police officers.
Joanna Scanlan reprises her role of DI Viv Deering, alongside Elaine Cassidy (DC Dinah Kowalska) and Alexandra Roach (DS Joy Freers).
"Series 3 is about the void left by political parties, clusters of ignorance streamlined in to soldier ants. Whether it's a real or perceived void doesn't matter. Predators will always exploit a weakness. Viv Deering really earns her wages in making her voice heard to diverse cultural factions," explained Paul Abbott.
As the team cope with the tinder box of Mayoral hustings in an inner city area, they are micromanaged by a new Superintendent, played by BAFTA-nominated Claire Rushbrook (My Mad Fat Diary, Home Fires, Whitechapel).
The series is written and created by Abbott and produced by AbbottVision. Executive producers are Abbott, Martin Carr and Paul Coe. Philip Leach produces, with directing duties split between Catherine Morshead, Rob Quinn and Misha Manson-Smith. Additional writers are Paul Tomalin, Tom Grieves and Julie Rutterford.