14 August 2018
Award-winning BBC documentary heads to Liverpool for next series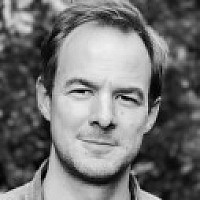 Award-winning BBC Two documentary series Hospital is to head to Liverpool for its next series.
The broadcaster has announced that series four will be filmed across several Trusts in Liverpool. 
The hospitals opening their doors to the critically-acclaimed series, made by Label1, include The Royal Liverpool University Hospital and Broadgreen Hospital, Aintree University Hospital, Liverpool Women's Hospital, The Walton Centre and the Liverpool Heart and Chest Hospital. 
Conversations are ongoing with other key hospitals and healthcare providers in the city about their involvement.
The series has previously filmed at the Imperial College Healthcare Trust London and Nottingham University Hospitals NHS Trust. 
Patrick Holland, Controller BBC Two, said: "Hospital has been a game-changing series, winning the RTS, bringing the audience the most urgent and important stories from the frontline of the NHS today, committed to the best documentary storytelling. It is now essential viewing on BBC Two. I'd like to thank Nottingham University Hospitals for their extraordinary trust and openness for the last series and I am very excited to announce the next series, exploring stories from across a network of hospital Trusts across Liverpool."
Aidan Kehoe, Chief Executive of the Royal Liverpool and Broadgreen University Hospitals NHS Trust and chair of the North Mersey A&E Delivery Board, which includes all Liverpool's trusts, says: "There is some amazing work going on across our city, with cutting-edge treatments saving and improving the lives of our patients, carried out by incredibly dedicated and talented staff at a time of significant pressure in our NHS."
Hospital is executive produced by Simon Dickson, Lorraine Charker-Phillips and Jackie Waldock. It was commissioned by Patrick Holland, Controller BBC Two, and Clare Sillery, Commissioning Editor, Documentaries.