12 June 2018
ITV's Northern regions come together for first ever joint broadcast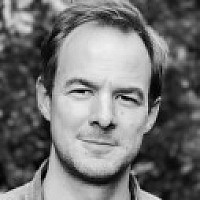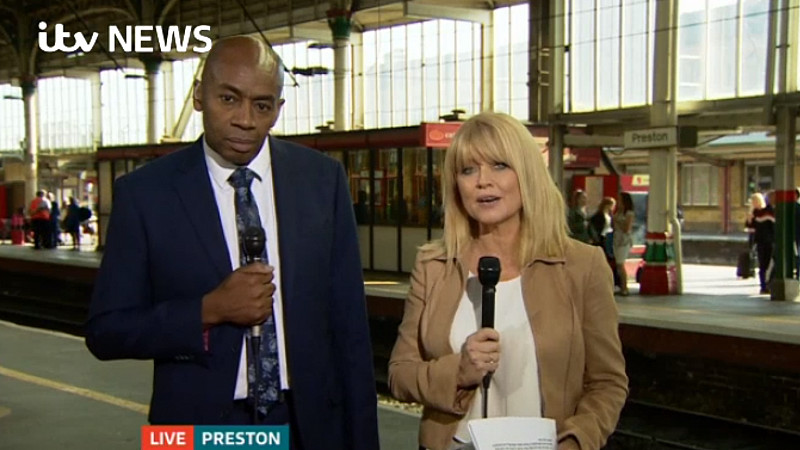 Three of ITV's Northern regions came together to cover the continuing rail crisis story in a first ever joint broadcast last night.
Granada Reports, Border's LookAround and Calendar's North and South programmes broadcast together for the majority of their half-hour regional slot at 6pm.
The programme was presented live from the platform at Preston train station by Calendar's Christine Talbot and Granada's Tony Morris, with reporters filing live from Staveley, Leeds and Stockport.
Northern Rail's Regional Director Sharon Keith, Cumbrian MP and former Lib Dem leader Tim Farron and Transport for the North's John Cridland were among those interviewed live on the programme, with numerous filmed contributions from commuters and others.
The programme was led by a single gallery, with two broadcast trucks in Preston, one in Leeds and one in the Border region. A five-minute segment of the programme was dedicated to local news and sport in each of the separate regions.
Lucy West, Head of News for ITV News Granada, told us the joint broadcast was about "giving the viewer a voice and making that voice a little louder".
She said: "It was one way of showing the scale of the issue and being able to hold those that are running the rail companies to account.
"We thought that we hadn't heard from Transport for the North, and we'd only heard an apology from Northern Rail, so this was a chance to change that.
"It's not for us to campaign like newspapers can, it was about us doing what we could to help and to keep challenging those running the rail service."
West said the programme had presented a technical challenge and that two of the broadcast trucks had actually failed 10 minutes before the programme was scheduled to start.
She said the programme had been well-received by viewers and had rated well, with Calendar enjoying its best figures - a 32% share - "for years".
"It was about the ITV regions all supporting and helping each other," she added. "For the Monday of the second week of the new timetable, it felt like the right time to do it."
Would they do it again? "I think it's one of those things that has to be driven by the story. It's not often a story like this comes up so you have to seize the moment. Having done it and seen that it worked, it'll be about about looking for opportunities when they come up."