24 May 2018
North makes up almost half of Creative England's Top 50 list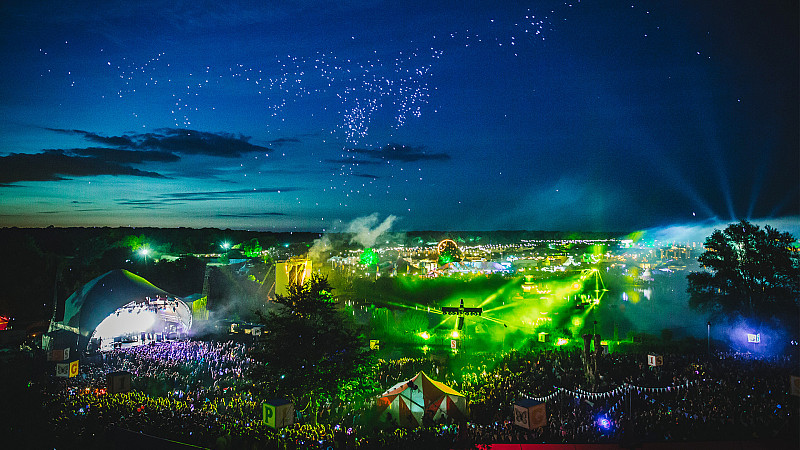 Creative England has released its fourth annual CE50 report this morning, listing the Top 50 companies and individuals across film, television, gaming and digital media.
22 of these are based in the North of England, meaning the region has more representation than anywhere else in the country.
The companies featured have been chosen for their "talent, ingenuity and ability to turn a bright idea into a commercial success."
In Manchester, it highlights Northcoders, a computer coding school, seeking to boost skills in the tech sector.
Also in the city are Virtual Reality Associates, Gelato Visual FX and Social Media Makes Sense.
Over in Liverpool, there is InnovateHer, set up by Girl Geeks, to decrease the gender imbalance in tech; and indie video game publisher, Ripstone.
Mad as Birds in Chester has been listed for its debut feature, Set Fire To The Stars, starring Elijah Wood and Celyn Jones. This it's followed up with Keepers, featuring Gerard Butler and Peter Mullan.
In the North East, 4 firms are listed, including Pinball Films, strategic digital agency Shout Digital; creative studio MAADigital; and Gateshead-based Atomhawk, which has worked on concept art for Guardians of the Galaxy and Avengers: Age of Ultron. It was recently acquired by Sumo Digital.
Spearhead Interactive in Middlesbrough is also featured as is live events centre, Production Park, in Pontefract.
Also in Yorkshire, Leeds-based Fierce Kaiju's work on games such as Grand Theft Auto, Red Dead Redemption and Call of Duty, has put it on the list.
It appears alongside fellow Leeds games studio, Laser Dog and large scale events company, Newsubstance, which used 80 customised drones to form a light show above the Dubai World Cup Closing Ceremony.  
In Sheffield, Tyke Films, Slanted Theory and Sheffield Doc/Fest all feature, as does Huddersfield-based game development studio, Ocean Park.
Finally Hull's Chatta and Happy Goon both appear on the list.
"The people and businesses featured in this year's CE50 are at the very forefront of creativity. Through their work – be it games, film or TV productions, interactive platforms or immersive experiences – they produce the original ideas, the entertaining content and the innovations which make this country truly world-leading in the creative industries," said Caroline Norbury, CEO of Creative England.
"According to the Department for Digital, Media, Culture and Sport (DCMS), the UK creative sector contributes £92 billion to the UK economy, yet despite the fact that the creative industries are growing more rapidly than other sectors in 9 out of every 10 locations in the UK, they still struggle to get finance.
The companies are chosen by Creative England, along with nominations from regional partners including The Growth Company in Greater Manchester, Cultivate Cornwall, Stoke City Council, NewcastleGateshead Initiative and Tech Nation.