04 April 2018
Friel and Bean nominated for BAFTAs for Broken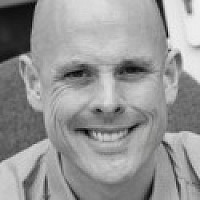 Sean Bean and Anna Friel have been nominated for BAFTAs for their performances in Liverpool's LA Productions' drama Broken for BBC One.
The list of nominees has been released for the prestigious TV awards at the Royal Festival Hall in London on Sunday May 13th. Sean Bean has been nominated for Best Actor for his stirring role as Father Michael Kerrigan in the 2017 BBC drama.
Former Brookside actress Anna Friel is nominated for Best Supporting Actress for her role as mum-of-three Christina Fitzsimmons. The series told the story of a Catholic priest and his relationships with a close-knit community in the north of England, as he struggles with doubts about his own faith.
The series was written by esteemed Liverpool scriptwriter Jimmy McGovern and filmed in Liverpool. The scenes inside Father Kerrigan's church were filmed at St Francis Xavier's in Everton, which was often visited by McGovern as a child.
Kirkdale-based LA Productions produced the six-episode series, which aired from May to July last year.
Producer Colin McKeown said: "A BAFTA nomination for Sean Bean and Anna Friel is very well deserved. They gave heart-wrenching and wonderful performances that were unforgettable.
"We are very proud of Broken, which is a very personal series for its writer Jimmy McGovern and examines the role of Catholic faith in a modern day northern community.
"I wish Sean and Anna the very best of luck, they deserve to be handed that famous statue in May and I hope to see and hear them accepting their respective awards."